Home
|Media Conference tackles issues of impunity
DLSU-D, UNESCO to integrate journalists' safety in curriculum
by Communication and Journalism Department
---
Posted on September 15, 2017 at 4:30 PM
---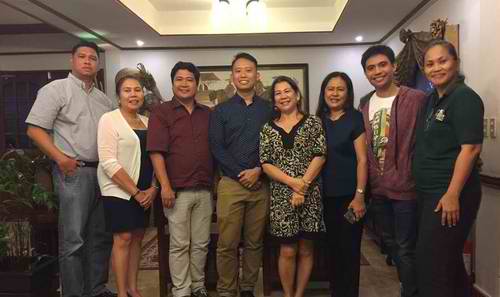 The Marketing and Communications Office and the Communication and Journalism Department recently concluded the Media Information Literacy Conference at DLSU-D's Tanghalang Julian Felipe to tackle the timely topic of "Safety of Journalists and Issues of Impunity."
The conference was facilitated by resource speaker Dr. Ming Kuok Lim who delivered the lecture on the UNESCO Curriculum in Communication. Mr. Marco Polo, the former president of the Philippine Association on Communication Education also shared a lecture on the current status of the Philippine Higher Education with focus on the Communication and Broadcast Journalism Program.
According to a report by Good News Pilipinas, Dr. Lim also held discussions with the CJD faculty to concretize plans for the teaching of journalism safety education.
"The inclusion of safety for journalists as a subject in the Broadcast Journalism program can provide our graduates the idea that safety is a right for all journalists. They should start as young as they are that safety for covering events and issues should come from inside – out," said Artin Umali, Chair of the CJD of DLSU-D.
"UNESCO and DLSU-D are formulating a new curriculum that focuses on teaching safety training to the journalism students in the Philippines. This includes protection and prevention skills to prepare journalists in the country who often face potential danger in their jobs," a UNESCO report cited the plan.
The proposed curriculum would be one of the first in the Philippines to prioritize the safety of journalists.
The conference was sponsored by Green FM, the Philippine News Agency, University Linkages Office and UNESCO-Jakarta.
---
Related:
New Safety of Journalists Curriculum for the Philippines
---