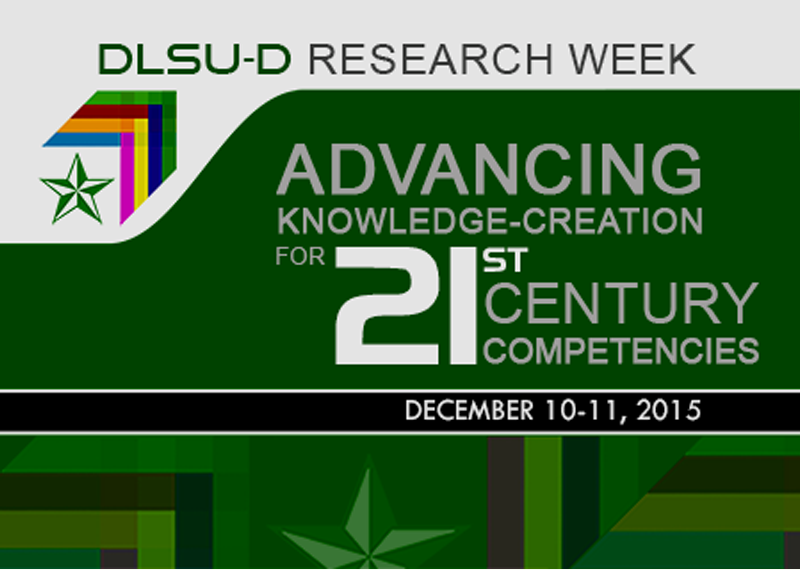 The University Research Office has set the tone for this year's Research Week that seeks to involve faculty and students in the global thrust for the enhancement of skills and the role of research in the endeavor.
The theme, entitled "Advancing Knowledge Creation for 21st Century Competencies," aims to keep the Lasallian community updated in the modern trends in research as well as present existing and ongoing research that hold great relevance to the topic of knowledge generation.
During the two day activity, there will be one plenary session to be held at the ULS which will be followed by parallel sessions in other areas in campus.
For more information, go to the DLSU-D Research Portal.