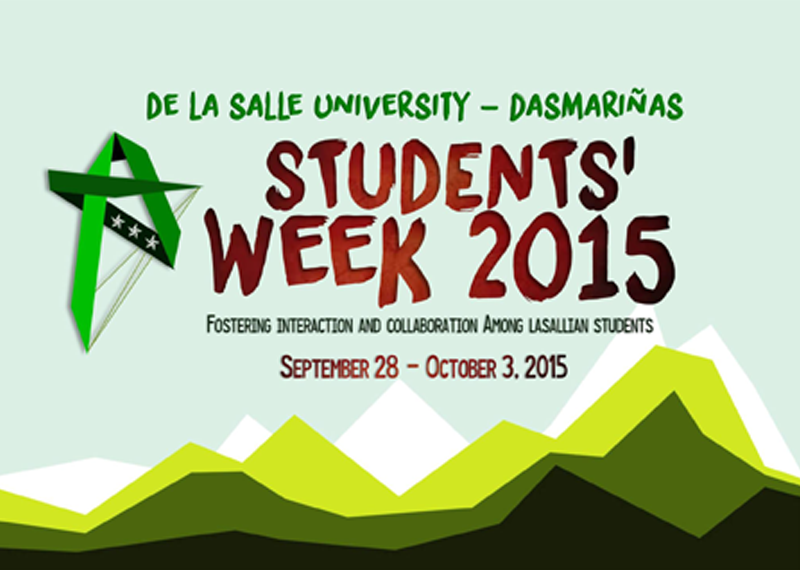 DLSU-D will hold its annual Student's Week with the theme "Fostering Interaction and Collaboration among Lasallian Students." The event will kick off with a parade on September 28 while various activities will take place until October 3.
The parade will start at the University Grandstand all the way to the lake park where the opening ceremony/program will be held as well as the opening of the Students' Week Fair Grounds, located at the Lake Park.
As part of Students' week, there will be an assigned attire for each day of the week. This will set the ambiance for the celebration of students' week. The different attire preference per day include College Shirt Monday, Stripes Tuesday, Statement Wednesday, Pastel Thursday, Fashion Friday.
The student with the most appealing outfit will win the #OOTD (Outfit of the Day) Award with a tumbler/any prize in kind from a sponsor, and will be featured in the University Student Government Facebook page.
There is also the Walking Photobooth initiated by the University Student Government Marketing Committee, who will be roaming around the university to snap photos of students embodying the Lasallian spirit in the course of the week. Winners of the #POTD (Photo of the Day) will get prizes and will be featured in the University Student Government Facebook Page.
For the complete listing of activities for Students' Week, download the Students' Week Calendar here.