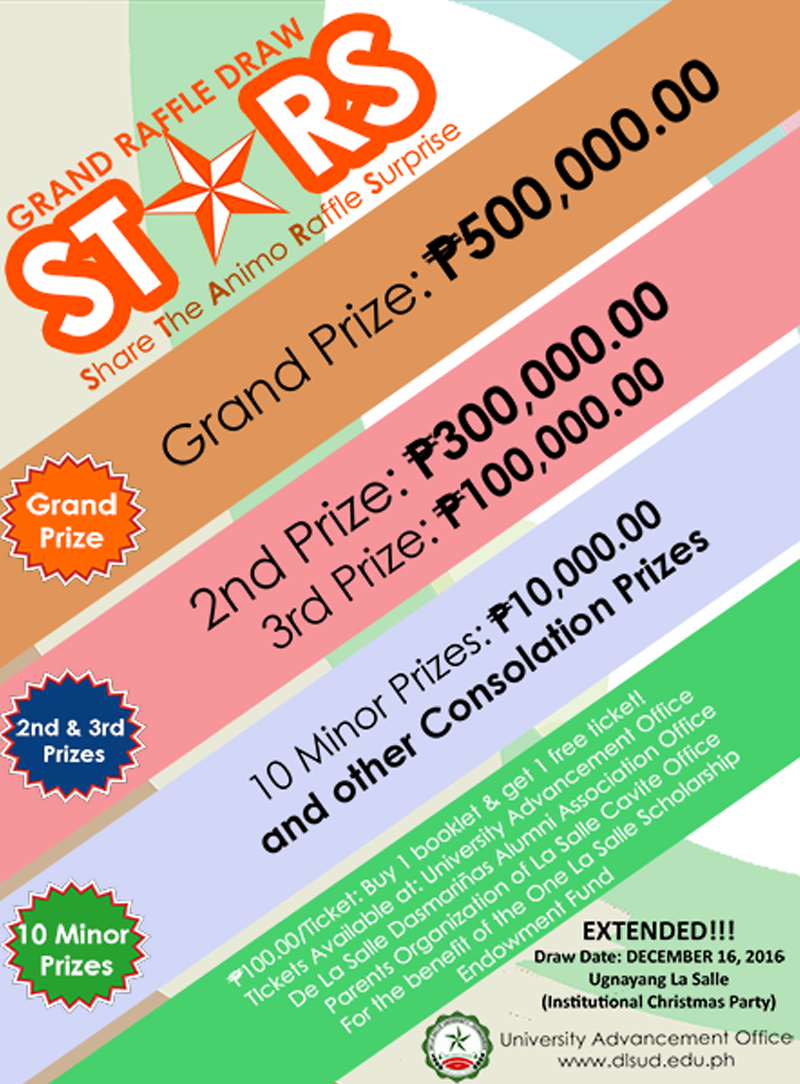 De La Salle University-Dasmariñas is extending the Share the Animo Raffle Surprise (STARS) for the benefit of the University's priority programs such as Scholarships & Financial Assistantships, Training & Research, Advocacies & Formation, Relief & Rehabilitation as well as Services & Facilities.
The grand raffle will now be on December 16, 2016 during the Institutional Christmas Party.
Due to the extension, please be advised of the following:
Graduating students can remit sold/partially sold/unsold booklets until April 27, 2016. All sold booklets are to be remitted to the Treasury Office (cashiers) while unsold booklets are to be entrusted to each respective department. Departments are requested to summarize the unsold booklets and turn them over to the UAO on or before May 6, 2016.
Unsold tickets already returned by non graduating students are requested to be safeguarded by each department/unit until the opening of classes, S.Y. 2016-2017. The STARS Raffle Committee will issue further advisories on the matter.
Lost tickets are considered sold.