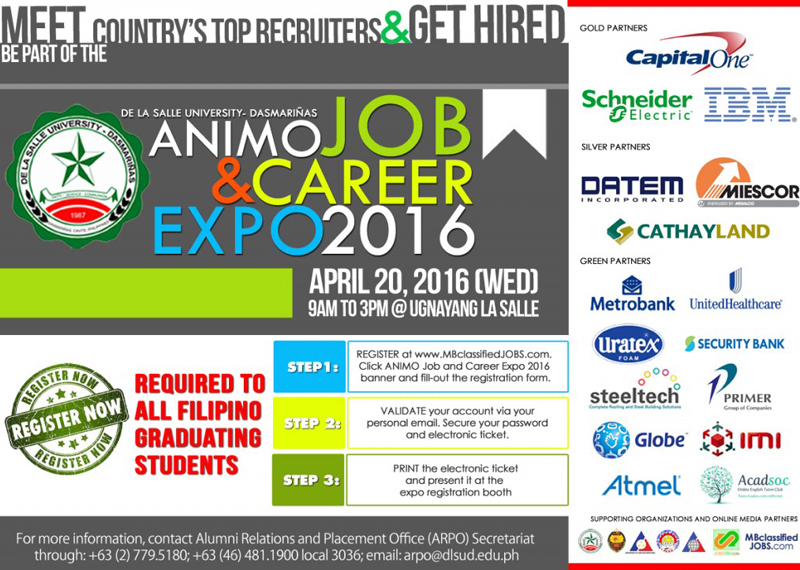 Those eyeing for career opportunities are invited to take part in the ANIMO Job and Career Expo come April 20, 2016.
Spearheaded by the Alumni Relations and Placement Office, the event will be participated in by hiring representatives from top multinational companies such as: Capital One, IBM, Schneider Electric, Datem Inc., Miescor, CathayLand, Metrobank, United Healthcare, Uratex, Security Bank, Steeltech, Primer Group of Companies, Globe, IMI, Atmel, and AcadSoc.
The job fair is from 9:00am to 03:00pm at the Ugnayang La Salle. All DLSU-D Filipino graduating students are required to attend. This is likewise open to the public.
For inquiries, contact:
Mr. Leo Manansala at local 3036 or visit the Alumni Relations and Placement Office (ARPO) at Ground Floor, Alumni Office or contact us at (046) 481-1900 local 3161.