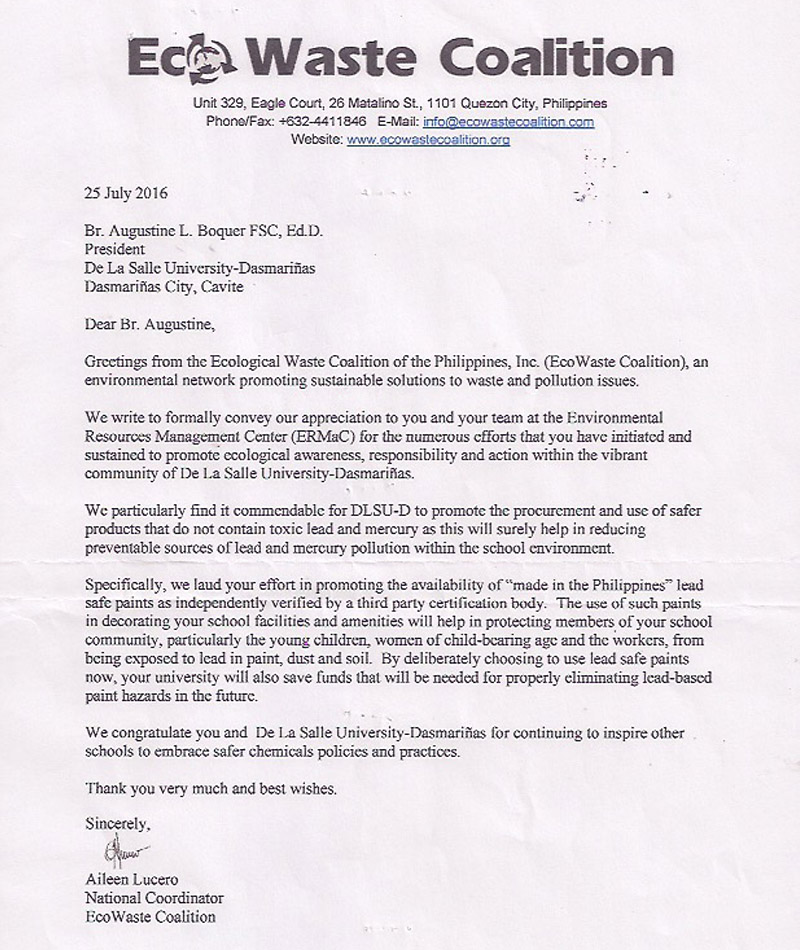 The Ecowaste Coalition recently commended the efforts being undertaken by the University's Green Architecture and Environment Management Office (GAEM) to promote ecological awareness, responsibility and action within the campus.
The environment watchdog cited in particular, the procurement and use of safe products that do not contain lead and mercury which have proven side effects to the health of people and the environment as well.
"We laud your effort in promoting the availability of 'made in the Philippines' lead safe paints as independently verified by a third party certification body. The use of such paints in decorating your school facilities and amenities will help in protecting members of your school community, particularly, young children, women of child bearing age and the workers from being exposed to lead in paint, dust and soil," the letter sent by EcoWaste National Coordinator Aileen Lucero, read.
The organization congratulated the University for being at the forefront of sustainable practices and inspiring other learning institutions to follow suit.