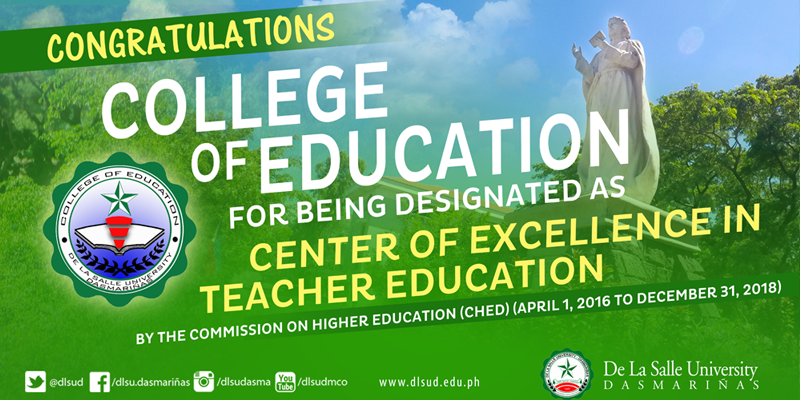 The De La Salle University-Dasmariñas College of Education (CoED) has been designated as one of the Centers of Excellence (CoE) for Teacher Education Program by the Commission on Higher Education (CHEd).
Based on the CHEd Memorandum Order (CMO) No. 17 Series of 2016, issued March 31, 2016, DLSU-D was among the universities to receive the distinction in Region IV-A.
RA 7722 otherwise known as the "Higher Education Act of 1994" espouses the establishment of Centers of Excellence and Centers of Development to identify institutions that would serve as a catalyst for world class scholarships, best practices, innovative curriculum, research and extension and professional development in Teacher Education.
As a CoD or CoE, institutions may be eligible to apply for financial assistance on a project proposal basis geared towards the development or improvement of the programs, especially cutting edge technology in teacher education, as guided by the stipulations of the CMO.
DLSU-D's status will take effect April 1, 2016 until December 31, 2018.