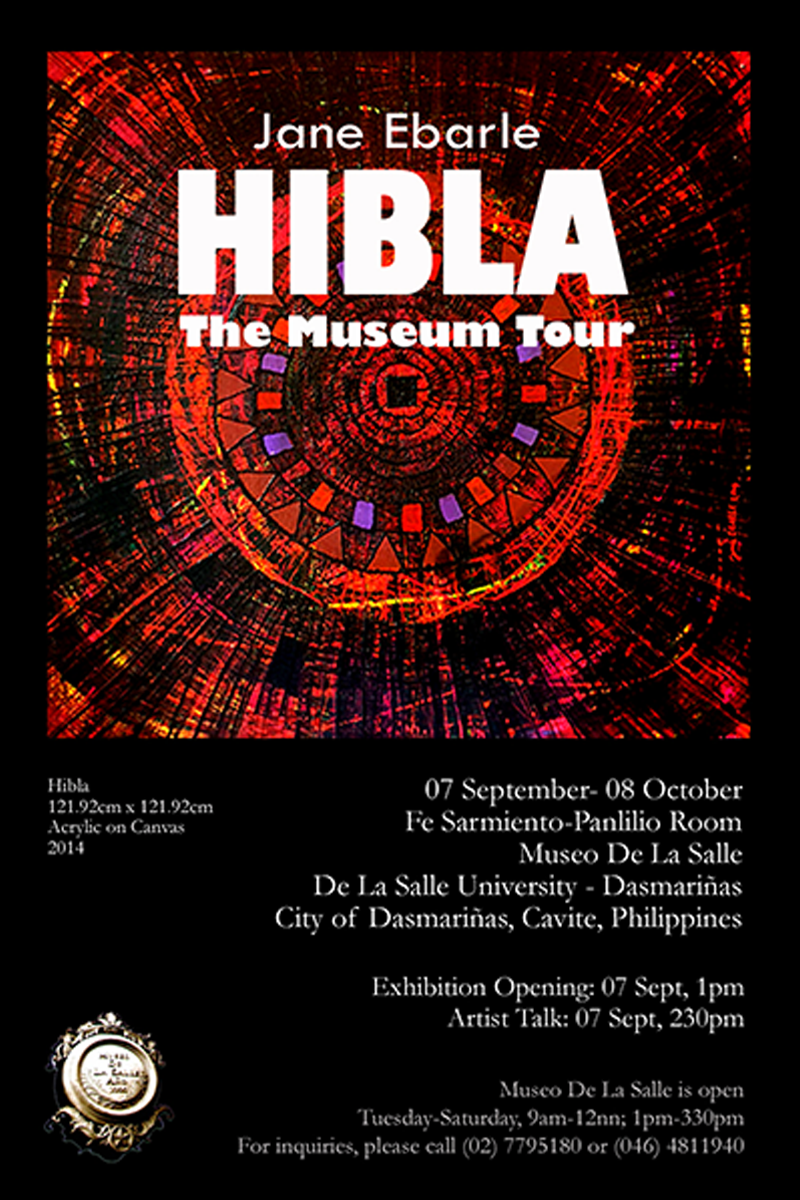 Museo De La Salle will be hosting Jane Ebarle's "Hibla" exhibit at the Fe Sarmiento-Panlilio Room from September 7- October 8, 2016.
The exhibit will open on September 7 at 1 pm and an Artist Talk will follow at 2:30 pm.
Museo De La Salle is open from Tuesday-Saturday, from 9 am-12 pm and again from 1 pm-3:30 pm.
For inquiries, please call (02) 7795180 or (046) 4811940