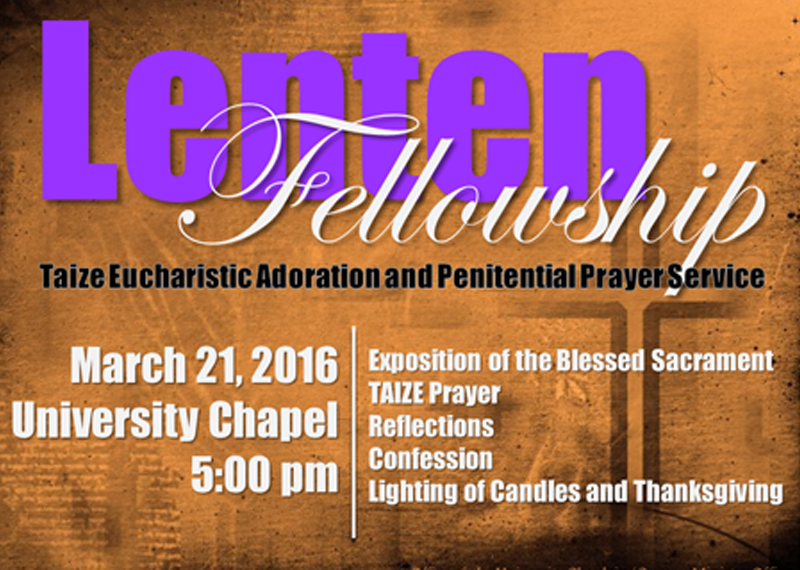 The Office of the University Chaplain and the Campus Ministry Office have combined efforts to hold a Lenten Fellowship on March 21, 2016, which hopes to provide an opportunity for prayer and reflection to the Academic Community, specifically, the student sector.
The activity seeks to present an opportunity for students to have a better understanding of the passion and resurrection of Christ and meaningfully live out its message. It also hopes to contribute to the continuous formation of our students as Catholic Lasallians.
Among the highlights of the event are the Exposition of the Blessed Sacrament, Prayer and Reflections, and Kumpisalang Bayan.
The event will start at 4 pm (assembly) while the Eucharistic Adoration will kick off at 5 pm.