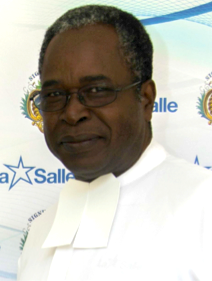 La Salle Brothers from different parts of the world who are in the Philippines for a pastoral visit will also visit DLSU-D for a quick tour of the campus and interaction with some members of the community to know more about the unive rsity's ministry as a Lasallian institution.
Among the Lasallian brothers visiting the university are Br. Pierre Outtara FSC from Burkina Faso – General Councilor for RELAF (AFRICA), Br. Fadi Sfeir FSC from Egypt - Visitor of the Middle East District, Br. Antony Doss Savariar FSC from India - Bursar of the Delegation of India Delegation of India.
The Lasallian community is enjoined to give the brothers a warm welcome on their visit on August 9, 2016.