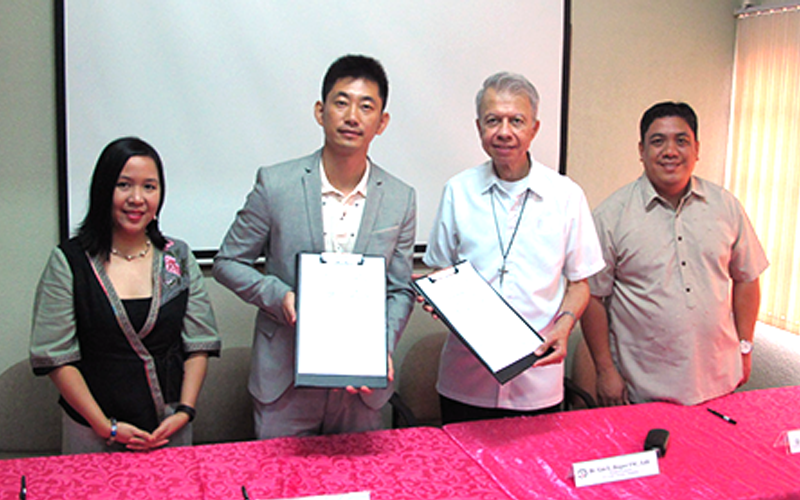 De La Salle University-Dasmariñas has partnered with Anhui Yibu Education Technology Company Limited (YIBU) of China to enable Chinese nationals to pursue graduate studies at DLSU-D.
The Memorandum of Understanding (MOU) was recently signed at the Agapito Conchu Viewing Room by DLSU-D President Br. Gus Boquer FSC and YIBU President Mr. Jack Bing Meng.
Under the MOU, YIBU will promote DLSU-D's programs to Chinese nationals and help facilitate their studies in the country.
For the initial implementation of the program, several Chinese nationals are set to enroll in the Doctor of Philosophy major in Educational Management and Doctor of Philosophy in Language Education with specialization in English of the College of Education.
In the future, graduate students are also expected to enroll in the other graduate programs of the University.
YIBU has been recruiting and sending Chinese nationals to several other higher education institutions in the Philippines prior to their engagement with DLSU-D.
According to Mr. Meng, they chose DLSU-D because of its reputation, conducive learning atmosphere and flexibility in offering special programs.
As part of its internationalization strategy, DLSU-D is actively partnering with recognized education service providers in order to expand its program reach and to accelerate the delivery of its programs to interested students and institutions abroad.
The partnership was facilitated by the University Linkages Office.