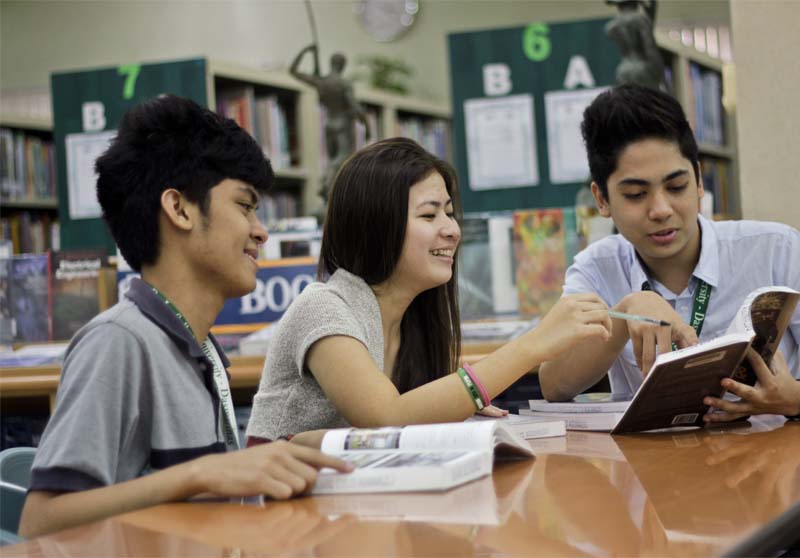 The DLSU-D Senior High School recently rolled out Creative Electives as one of the special features of the DLSU-D SHS curriculum. It is an inclusive, outcome-based and skills-based selection of courses which allow students to choose their electives based on their interests and preference.
"A class can have a mixture of students coming from different strands and different grade levels. A STEM student can be enrolled in Cookery or an ABM student enrolled in Mindfulness or a HUMSS in a Medical Microbiology class," SHS Vice Principal Marlon Pareja described the program.
According to Pareja, SHS students select their desired programs through the Schoolbook and choose through account codes.
Web and Graphics Design
Adobe Photoshop Essentials Course
Digital Video Fundamentals Course
Technical Drafting (Manual Drafting)
Robotics and Mechatronics Technology 1
Exploring Biodiversity
Database Management
Desktop Publishing
E-Commerce
Office Productivity
Programming Fundamentals
Photography 1
Parliamentary Procedures
Communication in the Workplace
Pagsulat sa Tri-Media (Iskrip at Shortfilm)
Mindfulness
Star Wars Films and Our Society
Basic French 1
Medical Microbiology
Biochemistry with Basic Pharmacology
Calligraphy 1
Theories and Principles of Architecture
Introduction to Graphics and Visual Communications
Exploring Good, Evil, and the Gray Areas in JK Rowling's Harry Potter series
Mythology in/and Pop Culture
Argumentation and Debate
Philippine Constitution
Gender Studies
Sikolohiyang Pilipino
Introduction to Journalism
Digital Marketing
Creative Writing in/for Advertising
Advanced Excel for Business
Cookery 1 (cold meals and cold desserts)
Cookery 2 (hot meals and hot desserts)
Breathe Underwater: A Theoretical Introduction to SCUBA Diving
Cookery 1 (cold meals)
Cookery 2 (hot meals)
Flairbartending
Creative Writing (for non-HUMSS)
Digital Marketing
Gender Studies
Mindfulness
Ethical Theories
Philippine Constitution
Star Wars Films and Our Society
Social Psychology
Abnormal Psychology
Theater Arts and Play Production
Photography 2
Radio and TV Production
Geomorphology
Chemistry of Fireworks and Safety
Robotics 2
Game Development
Architectural & Structural Design (House Planning)
Principles and Fundamentals of Architecture II
Visual Graphics and Communication II
Introduction to Architectural Design
kaALAMidad
Office Productivity
Desktop Publishing
Medical Microbiology
Basic French 2
Public Speaking
Leadership through Sports
Martial Arts: Arnis
Introduksyon sa Baybayin
Basic Spanish 1
Online Publishing 101