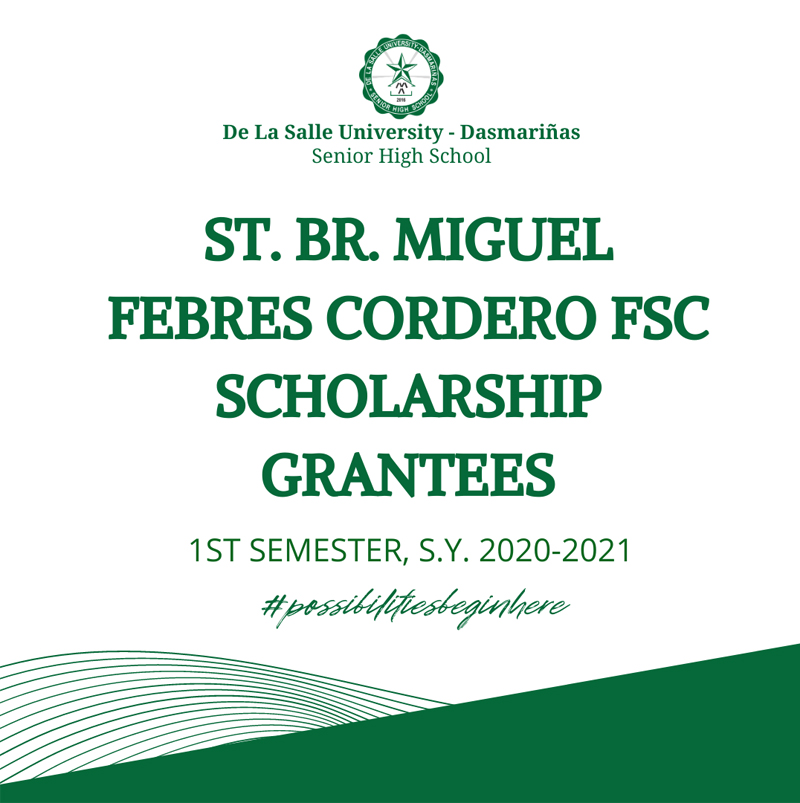 Congratulations to our Senior High School, St. Br. Miguel Febres Cordero FSC scholars!
How to get your grant:
The scholarship grant will be automatically deducted to your remaining account balance.
If the student has already paid in full, the grant can be refunded and/or be deducted to the student's tuition for the succeeding semester.
The guidelines and policies of the Accounting Office for refunds will apply.
For questions regarding your student accounts, you may email the Accounting Office-Student Accounts Section at assessment@dlsud.edu.ph.