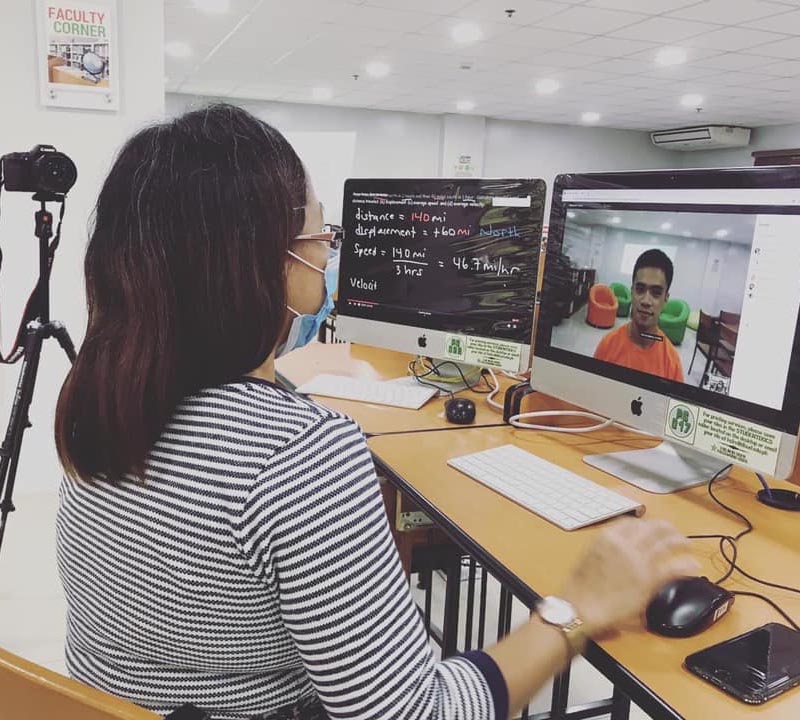 To meet the challenges of the new normal in education, De La Salle University-Dasmariñas High School has transformed its Collaborative Learning Space to a Faculty Learning Studio.
"The learning studio has been created for high school teachers to support the innovative, flexible, and collaborative learning paradigm required by the ANIMO Strategy," DLSU-D HS Principal Dr. Mario Torres said.
He explained that the studio is segmented into four breakout spaces which offer opportunities for teachers' preparation of demonstration lessons, collaboration, and other more focused activities to augment online teaching.
Each of these breakout spaces is equipped with two iMac computer units with internet connection, mirrorless camera, ring light, tripod for camera/phone, condenser microphone and high intensity web cameras.