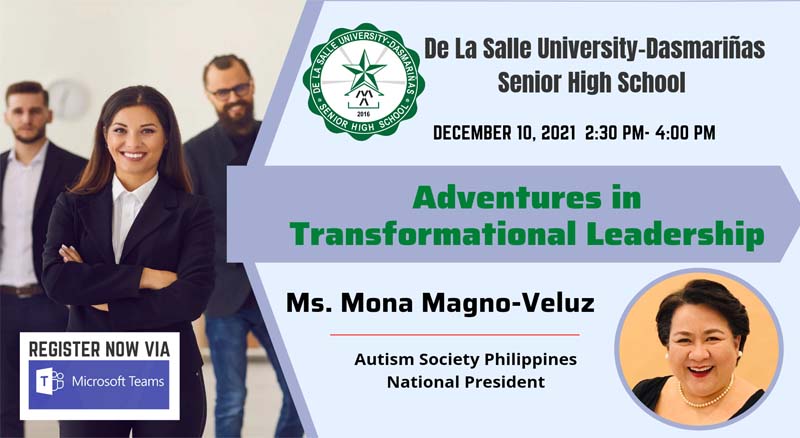 Viral TikTok content creator Mona Magno-Veluz,, the woman behind the popular "Mighty Magulang" account that educates the public about historical inaccuracies, will headline DLSU-D SHS's talk on transformational leadership.
The webinar, entitled Adventures in Transformational Leadership, will feature Magno-Veluz, who currently serves as the National President of the Autism Society Philippines.
She received degrees in Business Administration, Applied Economics and Strategic Marketing from the University of the Philippines Diliman, University of Asia and the Pacific and the London School of Business.
Drawing from her experience as a corporate communications professional, she designed and engineered national advocacy initiatives, like the widely-successful ASP Autism Works economic empowerment program, 1Pangako, ASP Angel Corps, A-OK Philippines, among other successful campaigns. She speaks publicly on disability advocacy, leadership, and genealogy.
She was awarded the Bravo Empowered Women Award 2019 for Social Service and was among the finalists for SHEro of the Year at the Asia CEO Awards 2019.