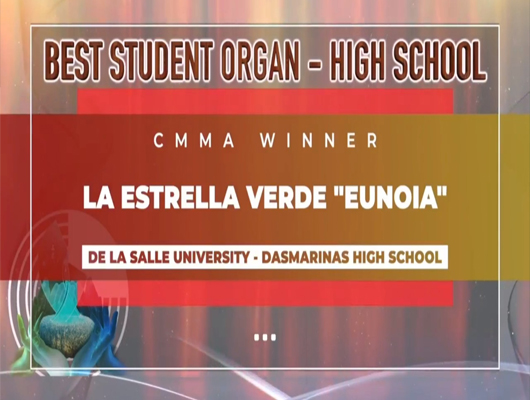 DLSU-D High School's student publication La Estrella Verde won the Best Student Organ - High School category in the 44th Catholic Mass Media Awards.
The winners in this year's CMMA were announced last November 6 through the CMMA Facebook Page.
This was Eunoia, LEV's feature magazine's, first CMMA win after being selected as a finalist in 2019 and 2021.
This was also LEV's second CMMA win, after bagging the Best Student Public Service TV Ad in 2018.
Animo La Salle! ♥