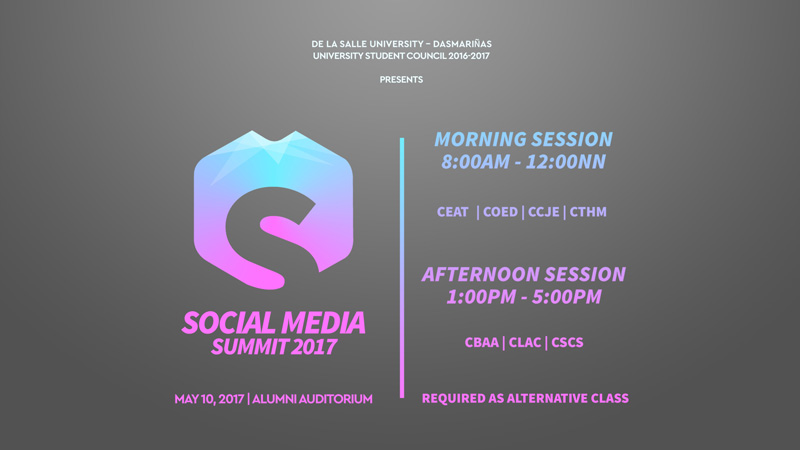 The University Student Government will spearhead its first ever Social Media Summit on May 10, 2017 at Alumni auditorium. This summit is intended to equip attendees with knowledge on social media etiquette and basic terms that will help them navigate the complicated world of social media.
The seminar will serve as an alternative class for students of different colleges. Participants include students from the College of Engineering, Architecture and Technology, College of Education, College of Criminal Justice Education and College of Tourism and Hospitality Management for the morning session of 8 am -12 pm.
Students from the College of Business Administration and Accountancy, College of Liberal Arts and Communication and College of Science and Computer Studies are slated for the afternoon session. The afternoon session will start at 1 pm and end at 5 pm.