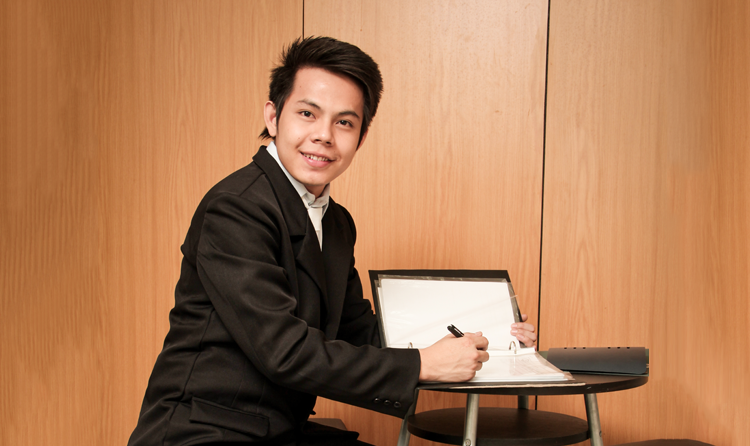 If you're looking to further your professional skills to advance your career, De La Salle University-Dasmariñas offers a wide range of graduate programs to meet your needs. DLSU-D's Graduate Studies guides your journey with a curriculum developed to meet the needs of different industries and specializations.
Masters and Doctorate Programs
Six of the University's colleges offer specific and in-demand graduate degrees in Business, Architecture, Engineering, Education, Languages, Psychology, Law Enforcement, Sciences and Technology. These courses were designed to provide students an avenue to further pursue their fields of interest and embark on a higher level of learning through research and discussions with experienced professors facilitating the classes. Check out the List of available Graduate Studies programs.
Blended Learning
With the use of new technologies, students and faculty connect not only through traditional means but with the use of the DLSU-D Schoolbook. The system employs different tools that makes it easier for graduate students who need juggle their schoolwork with full time work.
A wealth of resources
DLSU-D students need not worry about a lack of resources to complete their requirements. The Aklatang Emilio Aguinaldo-Information Resource Center is updated with the latest books and journals to aid researches for presentations, projects and papers and its situated within campus. Students also get access to online journals and eBooks so they can still do research even when they're off campus.
A convenient schedule
DLSU-D understands that most graduate students are also working individuals and this is why classes are almost always during the weekends to accommodate normal work schedules.
A variety of food choices
Campus concessionaires stay open on the weekends so there's no worries if you get a hunger attack in between classes. You will have plenty of choices from all Pinoy home-cooked food, Korean treats, Japanese cuisine and even coffee and desserts.