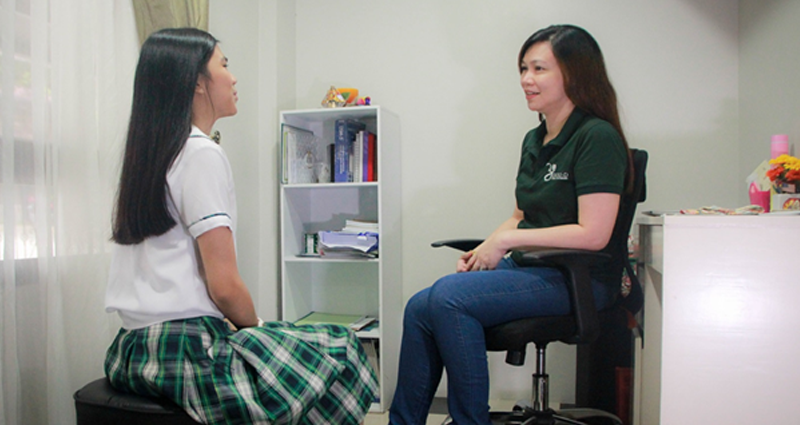 ---
To ensure the students' mental health and well being during their stay in De La Salle University-Dasmariñas, the Student Wellness Center (SWC) takes a more proactive stance in helping students go through the different constellations of their development.
The Center aids them in developing competence, managing emotions, moving through autonomy toward independence, developing mature interpersonal relationships, establishing identity, developing purpose, and developing integrity vis-á-vis helping them create a student-life atmosphere that enhances their sense of wellness.
Vision
Lasallian students who have fuller appreciation of their potentials, strengths, resources and sense of agency.
Mission
We, professional counselors and psychologists who believe in holistic human development, hereby commit to taking part in forming competent, socially conscious, responsible and compassionate citizens for God and country. By forging partnerships with different stakeholders, we hope to facilitate growth and development in our students. Through programs and services aimed at enhancing wellness, we aspire to develop empowered students who are able to turn life's challenges, stresses and opportunities to their maximum advantage and satisfaction.