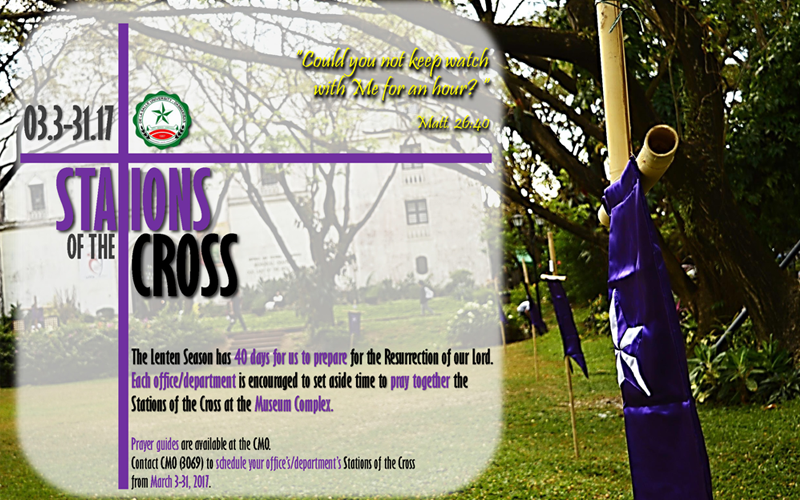 The Campus Ministry Office is encouraging the entire Lasallian community to join in preparing for the Lenten Season, 40 days that are dedicated for the faithful to prepare Resurrection of the Lord. Each office/department is encouraged to set aside time to pray together the Stations of the Cross at the Museum Complex.
In a letter to the community, the Office of the University Chaplain and the Campus Ministry Office is enjoining the entire DLSU-D community to take active participation in the celebration of Christ's Pascal Mystery by praying the Way of the Cross as a department/unit/class/organization. This is an opportunity for the different units, departments, Student Governments, classes and student organizations to come together and pray as one community, reflecting on the love and goodness of our God in Jesus Christ who offered His life for our salvation.
For the duration of the whole Len ten season, during school days, the different units, department and organizations may coordinate with the Campus Ministry Office by calling Mr. Vincent Paul Alaman, CMO secretary at local 3069 or 3032, to set their most convenient date/time for their way of the cross. Prayer materials/Rite of the Way of the Cross shall be made available to all groups, departments and individuals.