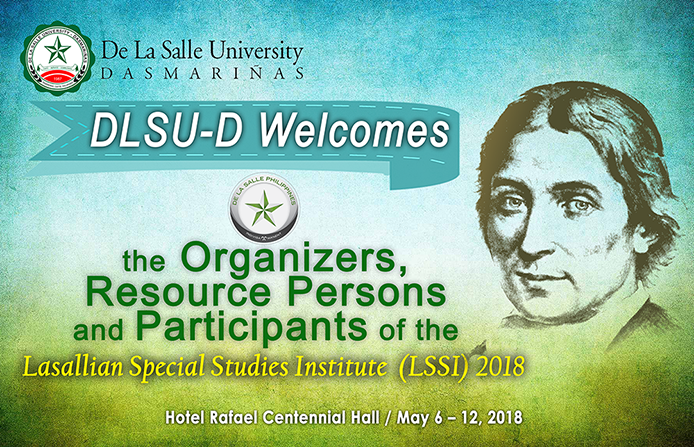 The Lasallian Animation and Formation Office of De La Salle Philippines DLSP-LAFO) is once again organizing the Lasallian Special Studies Institute (LSSI) for the members of the Philippine Lasallian Family who wish to gain deeper understanding and appreciation of the rich heritage of Lasallian education and of the Lasallian school culture.
This year's theme is: "Lasallian Education Today." The event will be held at the Hotel Rafael Centennial Hall from May 6-12, 2018.
Around 35 participants from the different schools in the DLSP network will be joining the program whereby the course of the program as designed will be "around the Lasallian educational vision through discussions on the pedagogical writings of De La Salle and his fellow Brothers".
Delivering the keynote for the event will be Br. Robert "Bobby" Schaefer FSC, the Secretary for Formation for Mission of the Brothers of the Christian School based in the Generalate of the Institute in Rome.
DLSU-D warmly welcomes all the participants and all the invited resource persons who will accompany the participants with their sharing on the topics lined up for the program.