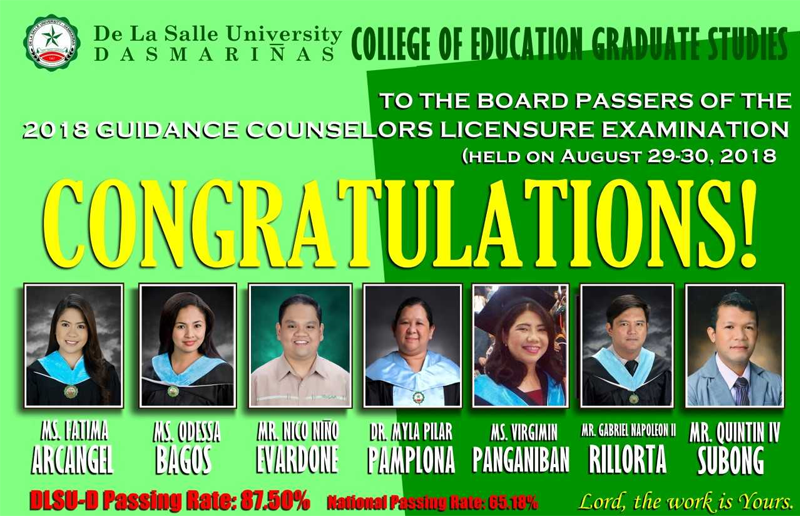 The College of Education Graduate Studies has announced the latest roster of passers who took the 2018 Guidance Counselors Licensure Examination last August 29-30, 2018. With the latest group of passers, DLSU-D posted a 87.50% passing rate while the national passing rate is 65.60%.
Among the new licensed Guidance Counselors are:
Ms. Fatima Arcangel

Ms. Odessa Bagos

Mr. Nico Niño Evardone

Dr. Myla Pilar Pamplona

Ms. Virgimin Panganiban

Mr. Gabriel Napoleon Rillorta II

Mr. Quintin Subong IV
Congratulations to the passers. Animo La Salle!