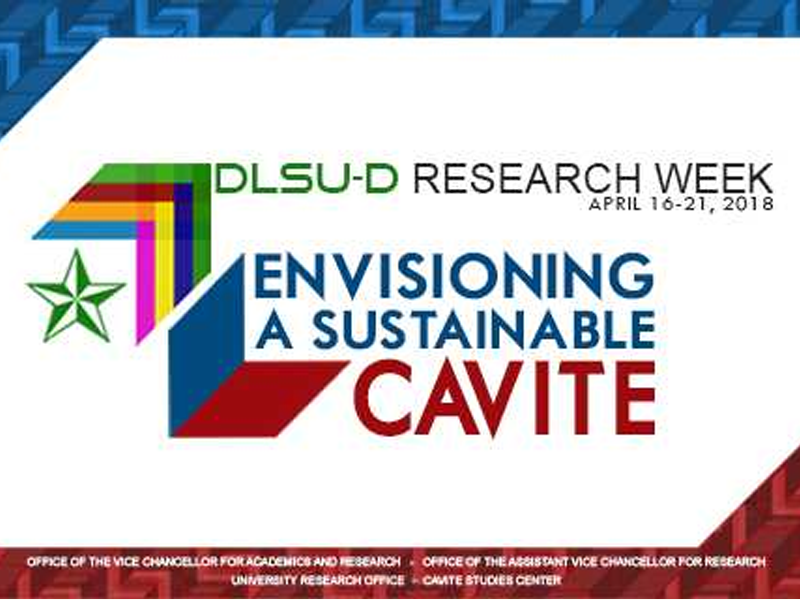 De La Salle University-Dasmarinas will be holding its annual Research Week event from April 16-21,2018 with the theme "Envisioning a Sustainable Cavite."
In crafting its theme for Research Week 2018, the University Research Office (URO) aligned its vision with that of the UN's Millennium Development Goals which calls for renewed initiatives on sustainable development. As such, envisioning a sustainable Cavite is crucial to avoid or counteract man-made environmental and social issues. To resolve the sustainability issues, researchers have to see beyond the present urbanized Cavite.
The 2018 Research Week presents an opportunity for students, professors and researchers in public and private institutions, other professionals from the industry to address these issues and a chance for practitioners involved directly in development issues that impact society to share and exchange information.
The Research Week will focus, but will not be limited to the following six main themes:
Culture, Arts and History
Academe, Education and Learning
Values and Ethics
Industry and Economic Development
Technology and Innovation
Environment and Health