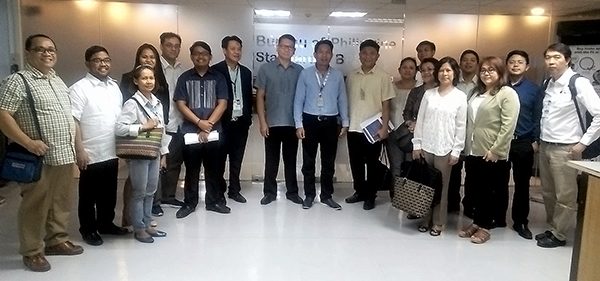 EnP Arnold B. Fonollera, PhD, an associate professor in Biology and a licensed environmental planner, was chosen by the Bureau of Philippine Standards of the Department of Trade and Industry to be part of BPS/TC 82 Technical Committee on Sustainable Cities and Communities.
Dr. Fonollera will be participating in standardization activities in a technical committee consisting of experts chosen from various fields of specialization to formulate standards for the emerging concept of "Smart Cities".
At the helm of the committee is Department of Information and Communications Technology Asst. Sec. Alan Silor, who explained that in the desire to support the aspirations of the present administration to attain a high-trust society having vibrant, culturally diverse, and resilient communities, the Bureau of Philippine Standards (BPS) established a Technical Committee on Sustainable Cities and Communities, (BPS/TC 82), which will serve as a mirror committee of ISO/TC 268.
The ISO/TC 268 created a series of international standards establishing requirements, frameworks, guidance and supporting techniques and tools related to the achievement of sustainable development considering smartness and resilience. These standards seek to help all cities and communities and other interested parties in both rural and urban areas become more sustainable.
Moreover, the proposed series of International Standards by ISO/TC 268 supports the end-goals of the Philippine Development Plan 2017-2022", as well as the "Ambisyon Natin 2040". The goal of BPS/ Technical Committee 82 is to formulate and adopt the Philippine National Standards for Sustainable Cities and Communities.