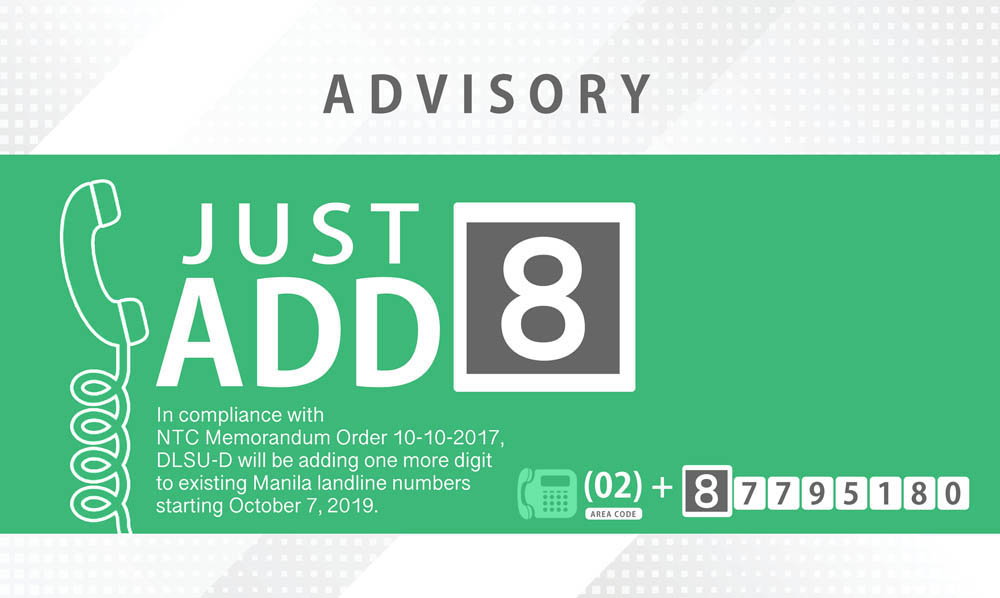 In compliance with NTC Memorandum Order 10-10-2017, DLSU-D will be adding one more digit to its Manila landline numbers starting October 7, 2019
Based on the NTC mandate, all existing seven (7) digit telephone numbers shall be migrated to 8-digit telephone numbers. Each Public Telecom Entity (PTE) operating and providing local telephone service within the "02" local exchange area shall be assigned a code to be affixed at the beginning of the 3-digit exchange code to serve as identifier as PTE identifier.
In line with this, DLSU-D's Manila Line will be updated to (02) 87795180.