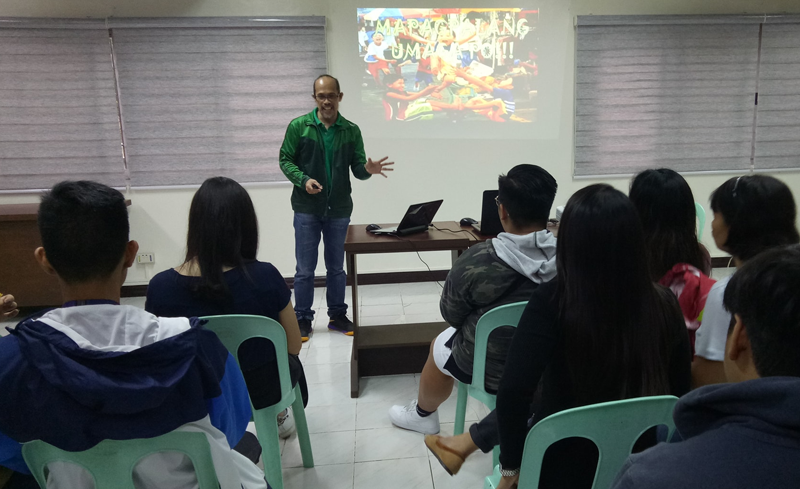 The Social Transformation through Advocacy and Reform (STAR) arm of the Lasallian Community Development Center (LCDC) just conducted a Kapihang Milenyal entitled "Children Are Not Criminals -The Lasallian Response to the Lowering of the Minimum Age of Criminal Responsibility."
This Kapihang Milenyal gathered student leaders from different colleges and student volunteers from auxiliary organizations to reflect on the Lasallian commitment and advocacy of promoting and protecting the rights of children.
The move is part of the Lasallian Justice and Peace Commission's (LJPC) mandate to educate the community and its partners on the issue involving Child Offenders of the Law.
The gathering sought to discuss with participants the proposal to lower the minimum age of criminal responsibility under RA No. 9344 of "The Juvenile Justice and Welfare Act of 2006." After the end of the Kapihan session, participants came up with concrete proposals of actions to be taken.
The LCDC also presented the results of the Lasallian Speak conducted among members of the Lasallian community through an online survey. Among the 2,196 respondents, 1,570 (71%) expressed their opposition to the lowering the age of criminality while 626 (29%) were in favor of the move.
The program ended with an invitation from the LCDC for the participants to share the insights they have learned from the discussions to their classmates, organizations, friends, families and to make concrete actions and activities that expressed solidarity to the disadvantaged children.