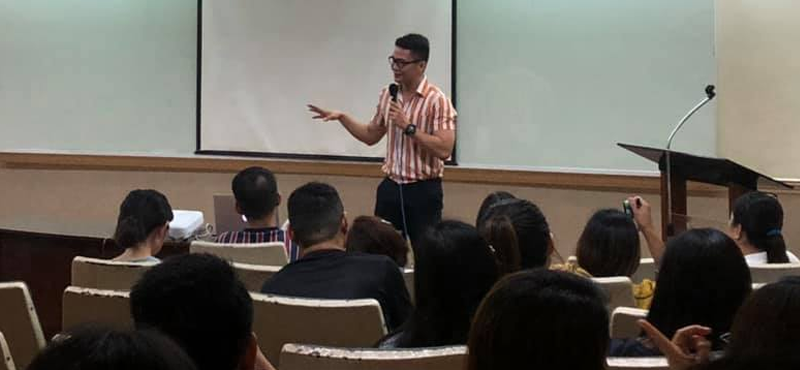 Graduate students attended a lecture entitled "Discourse Analysis and Stylistics : Theoretical Underpinnings and Methodology" delivered by DLSU-D Vice Chancellor for Academics and Research Dr. Marco Saez last Saturday.
The session was among the thrusts of the College of Liberal Arts and Communication Graduate Studies'(CLACGS) under director Dr. Marvi Aguilar to the aid graduate students in conducting future studies and research as they complete their post graduate degrees.
Among the participants of the session were graduate students taking up MA ESL, MA Filipino and PhD in Language Studies.