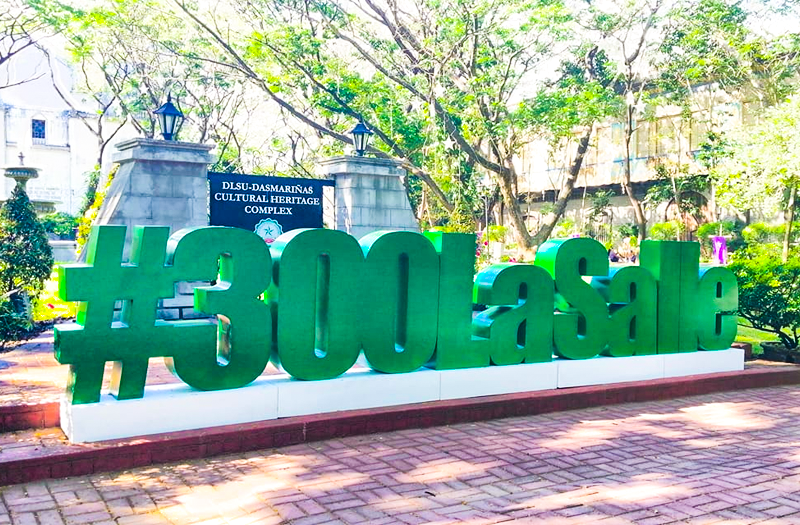 Representatives from DLSU-D's partner Liaocheng University and Unilasalle France have come to visit the campus to boost the relationship of the universities.
Liaocheng University is a comprehensive university located in Liaocheng City, Shandong Province, China which was established in 1974. LU currenty sends its faculty members to DLSU-D to pursue graduate studies.
Among LU representatives who arrived in the Philippines were Liaocheng University Vice President Changran Xu; School of Education Dean Jun Li; School of Business Dean Zhongdong Ma; School of Agriculture Dean Shangjing Guo and International Office Deputy Director Runchi Quan.
They were met by DLSU-D's College of Education Dean Dr. Paterno S. Alcartado; College of Business Administration and Accountancy Dean Dr. Mary Felidora Amparo, as well as University Linkages Office Director Wilson Jacinto, ULO Coordinators Dr. Vangie Montillano and Annaliza C. Tupaz.
DLSU-D also welcomed Dr. Pauline Anton-Gay, Vice Dean of Academics Affairs – Food and Health Sciences & Associate Professor of Digestive Pharmaco-physiology and Food Safety, and Thomas Hull, head of International Relations & Associate Professor of Environment of Unilasalle, France when they arrived at DLSU-D.
The Lasallian partners, as well as five inbound students from France were received by ULO officials.