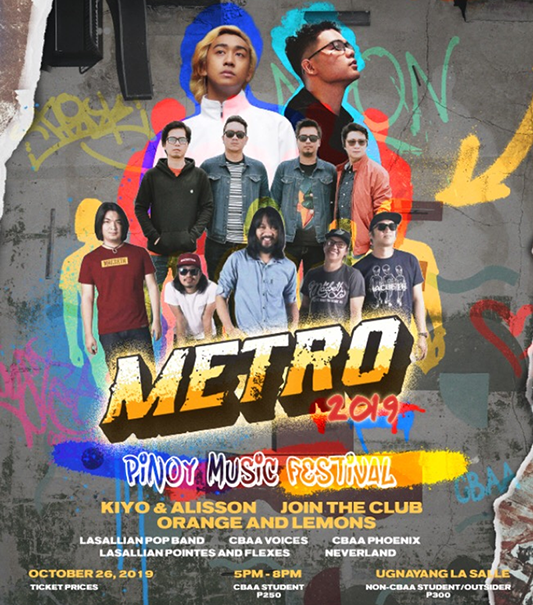 The College of Business Administration Student Government (CBAASG) will bring together three of the most requested Filipino artists and bands for its METRO 2019: General Assembly.
The assembly brings together Orange and Lemons, Join the Club and Kiyo and Allison to perform on October 26, 2019 at the Ugnayang La Salle. The event is open for all.
METRO tickets will be available at the CBAA Lobby, JFH Kubo and other ticket outlets that will be posted soon.
METRO 2019 is a fundraising event that will benefit One La Salle Endownment Fund and World Vision Philippines, a global humanitarian organization that helps build a better world for children.