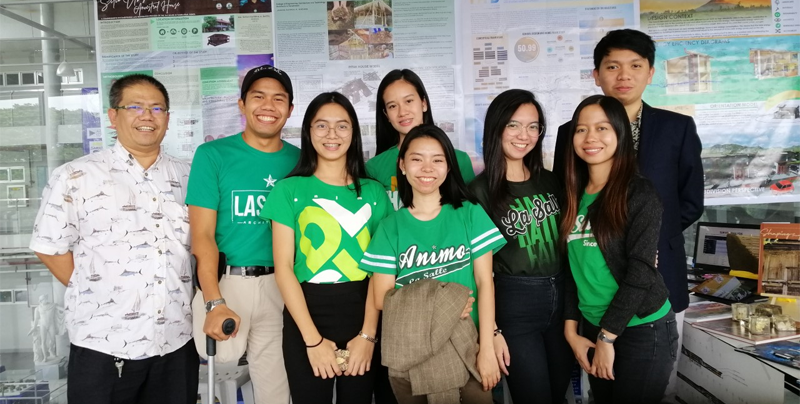 Seven students from the Architecture Department were able to present their researches at the "Accelerating Makers 2019: Celebrating Innovations" event sponsored by the Department of Trade and Industry and the Norde International at the College of Fine Arts, UP Diliman, Quezon City.
The presentation of studies comes as a welcome development as the initiative focuses on collaborative partnerships with institutions such as state universities and colleges in establishing state of the art facilities in various regions. One of these projects is the FabLab, a community fabrication center equipped with an array of state of the art computer aided machines and equipment that can work on various length scales and materials. These FabLabs allow the academe to provide the MSMEs several services such as ideation, prototyping, design training, product and packaging design and small scale production.
The following students who were able to present their research were:
Laraflyn G. Medina-Ar. Rosauro H. Jamandri as adviser
Nolica Criselle V. Bebita-Ar. Celesta Dawn T. Belmonte as adviser
Hannah N. Crisologo- Ar. Barren Paul S. del Rosario as adviser
Ameer S. Ahid- Ar. Barren Paul S. del Rosario as adviser
Berwin Llyod Christian E. Duran-Ar. Joselito B. Cillo as adviser
Janine Alyssa A. Andaya- Ar. Asuncion B. Bilono as adviser
Ma. Sarah Katrina A. Bacol- Ar. Juanito Y. Sy as adviser
DLSU-D's Innovation and Technology Support Office accompanied said students.