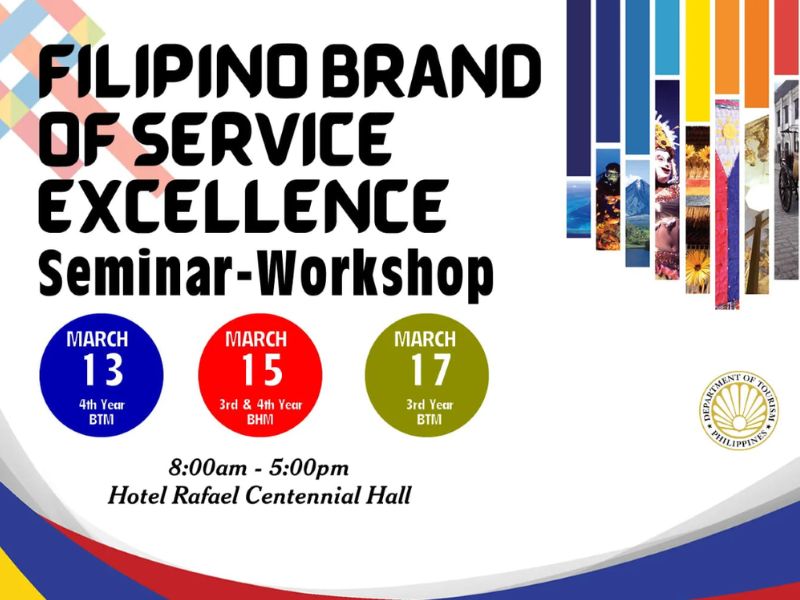 On March 13, 15, and 17, 2023, BTM and BHM 3rd and 4th year students will participate in the Filipino Brand of Service Excellence seminar workshop spearheaded by the Department of Tourism (DoT).
The event, which seeks to recognize the value of providing excellent and heartfelt service to every visitor of the country, will be held at the Hotel Rafael Centennial Hall.
The students' participation is part of the University's program to prepare them in their journey towards becoming industry professionals. The activity seeks to improve their competitiveness to deliver on the promise of a more heartfelt and interesting Philippine tourism experience.