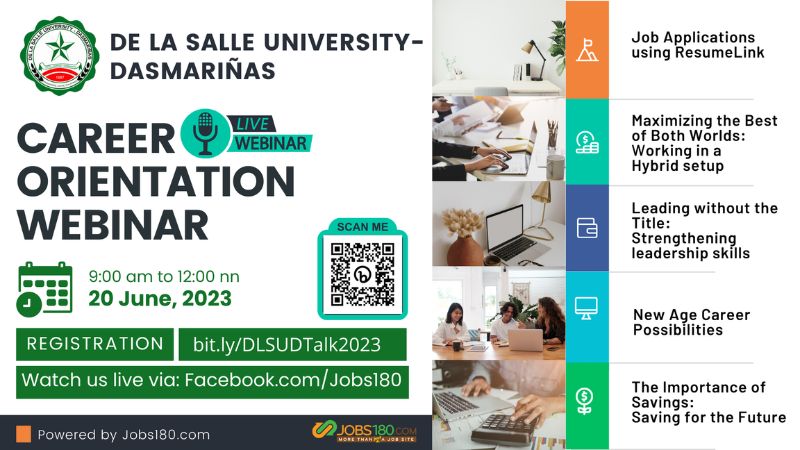 The Alumni Relations and Placement Office will hold a virtual Career Orientation Webinar on June 20, 2023, via Zoom from 9 am to 12 pm.
The event is a required activity for graduating students to help them through the job-hunting process and start off in their chosen professions.
Among the subjects to be covered in the virtual event are:
Job Applications Using Resumelink
Maximizing the Best of Both Worlds: Working Hybrid Set-up
Leading Without the Title: Strengthening Leadership Skills
New Age Career Possibilities (Online Opportunities)
Importance of Savings: Saving for the Future
The webinar will be held in partnership with Jobs180.com.