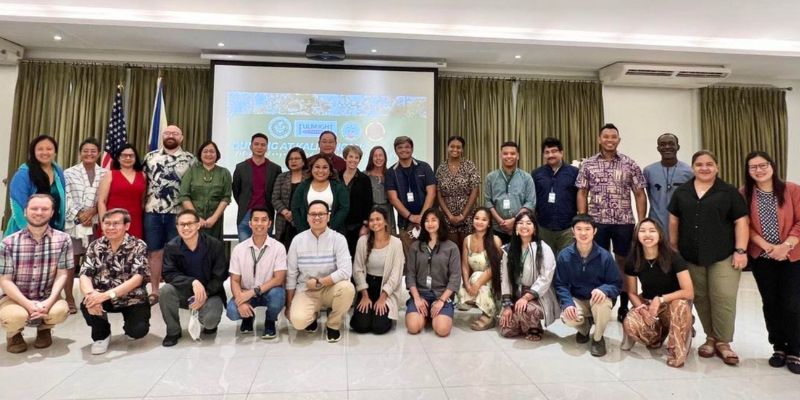 DLSU-D officially welcomed 19 Fulbright scholars from the United States and three administrators from the University of Hawaii as part of its International Cultural Exchange Program from June 9 to July 6.
According to Linkages Director Dr. Christian George Franciso, the scholars come from different schools and colleges in the United States and they are fully funded by Fulbright to study Philippine Studies, which covers Filipino language and Filipino culture.
"This includes other domains like for example, they will be attending lectures on the Philippine economy, Philippine spirituality, Philippine governance, and society. So these are part of the sessions," he said.
During the weekends, the scholars will also be taken to different places where they can have their cultural immersion such as the Rizal Park, the Aguinaldo Shrine, and Villa Escudero. They will also be exposed to local cuisines during their immersion.
The lectures for the International Cultural Exchange Program will be handled by DLSU-D faculty who are experts in the field of language, culture, society, politics, governance, environment, and spirituality.