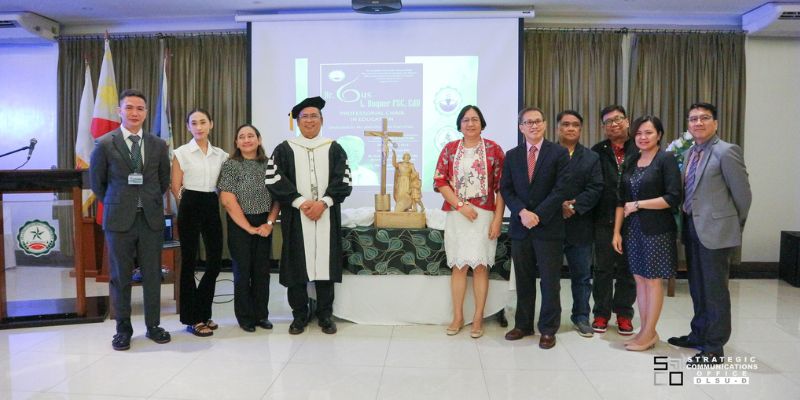 Dr. Frank Villanueva delivered the inaugural lecture for the Br. Gus L. Bouquer FSC, EdD Professorial Chair in Education which focuses on the power of music as a tool for new evangelization.
Balladeer and businessman Jose Mari Chan, along with his wife, dedicated the professorial chair to Br. Gus to advance knowledge, research, and scholarship in the field of education and to serve as an inspiration for future generations of academics. This was made possible by a generous P500,000 research grant.
In his lecture, Dr. Villanueva discussed the new evangelization within the Catholic Church, aiming to connect with today's youth. His research investigated the use of value-laden music, tailored to young people's musical preferences, to introduce them to Gospel values. The study involved Filipino Catholic youth, and results showed that carefully crafted music in their preferred style helped them connect with Gospel values. The paper also highlighted the significance of music in conveying the Word of God attractively to the younger generation.
  𝗣𝗿𝗼𝗳𝗲𝘀𝘀𝗼𝗿𝗶𝗮𝗹 𝗟𝗲𝗰𝘁𝘂𝗿𝗲 𝗘𝘅𝗽𝗹𝗼𝗿𝗲𝘀 𝘁𝗵𝗲 𝗣𝗼𝘄𝗲𝗿 𝗼𝗳 𝗠𝘂𝘀𝗶𝗰