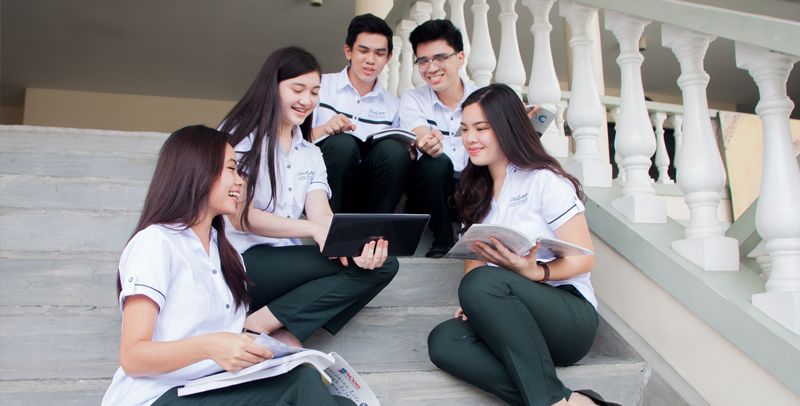 When De La Salle University-Dasmariñas opened its doors for Senior High School students in 2016, it exhausted all measures to ensure that students will get the highest quality of education which complies to the standards set by the Department of Education (DepEd).
College or Employment-preparatory curriculum
DLSU-D's Senior High curriculum integrates college-standard electives designed to help students explore and pursue potential career directions. Dedicated teaching support, committed class advisers, subject teachers, school counselors, and staff partner with parents, senior high administrators and university officials to ensure the development of students' full potentials through consistent monitoring and guidance to help them meet the challenges of school and everyday life.
High-caliber faculty
Senior High Lasallians will be trained by distinguished professional educators who hold advanced degrees (master's and doctorate), skills certification and currently serve as assessors in DepEd's K-12 training programs for teachers nationwide.
Well-rounded education
DLSU-D High School's curriculum is carefully designed to develop students' intellectual, emotional, physical, spiritual, and creative potentials, thereby ensuring optimum learning of students with diverse interests and learning styles.