---
Every 25th of the month we celebrate all Lasallian Vocations. Each month, we pray in a special way for a particular vocation in the Lasallian Family.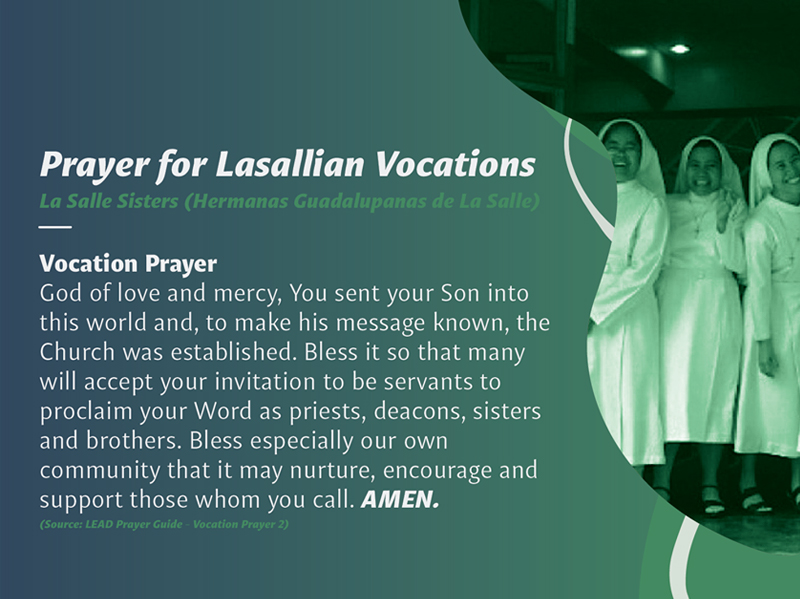 This month, we offer our intentions for our Lasallian Sisters that God may continue to inspire them with the Spirit of Faith and the Zeal for Service, and that they may remain faithful to the Lasallian mission entrusted by God and the Church. We also pray that young women may be courageous in discerning the call of God to live a consecrated life.
Through the intercession of St. Brother Benilde Romancon, Lasallian Apostle for Vocations, may our Lasallian Family be filled with an abundance of Lasallian Vocations in service of God's Church and the Filipino nation.
Inspired to know more about the Brothers? Join the Lasallian journey by sending us an email at
 vocations@delasalle.ph