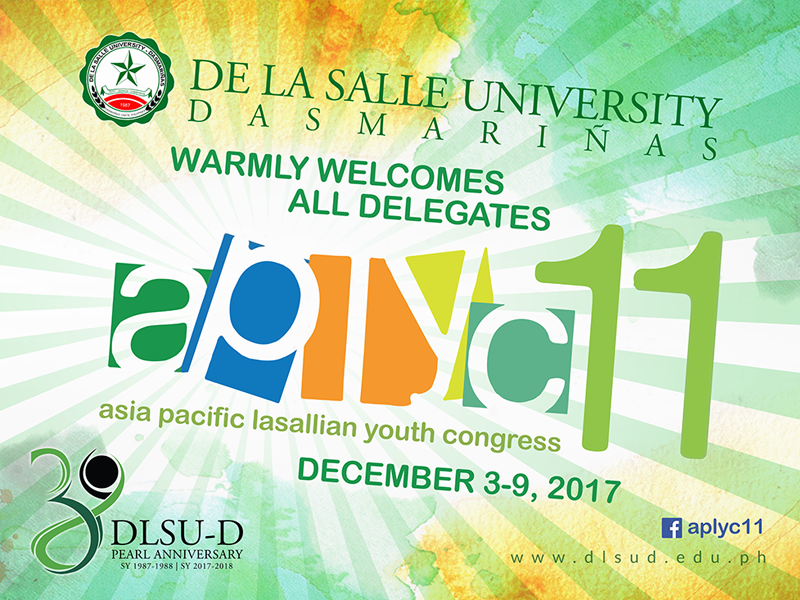 De La Salle University – Dasmariñas will serve as this year's venue of the 11th Asia Pacific Lasallian Youth Congress (APLYC 11) on December 3-9, 2017.
With the theme: "Lasallians Without Limits", this year's edition will gather around 150 Lasallian youth together with some Brothers and Lasallian partners coming from 14 countries, namely: Australia, Hong Kong, Indonesia, Japan, Malaysia, Myanmar, New Zealand, Pakistan, Papua New Guinea, Singapore, Sri Lanka, Thailand, Vietnam and Philippines.
DLSU-D, for its part will be sending three delegates, one each from College, Senior High School and Junior High School. Members of the DLSU-D community are proud to warmly welcome the delegates as they gather for this unique opportunity for learning, camaraderie and service.
For more on the event, please visit facebook.com/aplyc11

Official Video Teaser: https://www.facebook.com/aplyc11/videos/1629871833732394/