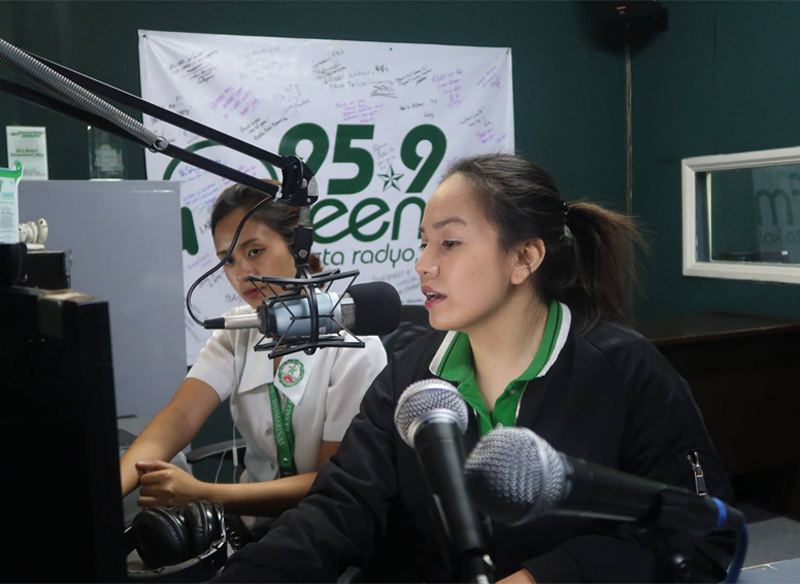 De La Salle University-Dasmariñas' Green FM has been invited this month to join the third Philippine College Radio Congress (PCRC) and the First College Radio Marathon to share the best practices and works of DLSU-D's official radio station.
The "PCRC 2018: Convergence, Divergence, Emergence," is a three-day activity that aims to explore, interrogate and appreciate college radio in the current mediated environment and will be held from November 27-29 at the University of Philippines in Diliman. On November 30, Green FM has also accepted the invitation to participate in the First College Radio Marathon wherein the station's best works will be aired for an hour over the University of the Philippines' DZUP, which covers Metro Manila and Calabarzon.
According to Green FM Faculty Adviser and Station Manager, Aurora Quadra Balibay, it is an honor for Green FM to share its experiences with the attendees of the conference. Communication and media students and teachers, college radio practitioners, radio enthusiasts, and multimedia practitioners are expected to join the event.