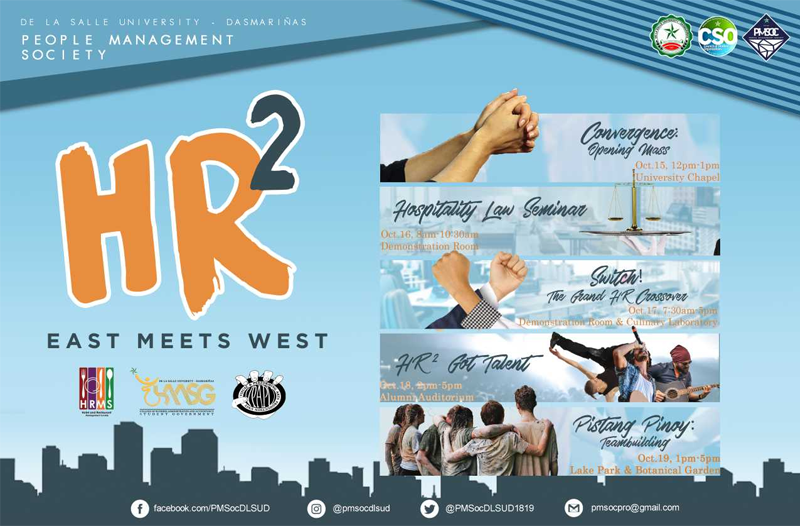 The People Management Society in partnership with Hotel and Restaurant Management Society will be staging HR² Week: East Meets West, a week full of action, wit and switcheroos that will test participants' faith in their teammates.
The event, held with the cooperation of the College of Business Administration and Accountancy Student Government and Visual and Performing Arts Production Unit is sure to bring on challenges and fun from October 15-19, 2018.
Among the activities to watch out for are:
October 15 - Convergence: Opening Mass
October 16 - Hospitality Law
October 17 - Switch! The Grand HR Crossover
Managers in Process: A Case Analysis
HR Culinary Cup 2018
October 18 - HR² Got Talent
October 19 - Pistang Pinoy: Team building
For more updates:
@pmsocdlsud1819
@pmsocdlsud
Make sure to use the hashtags
#PMSocSQ11819, #PMSocFamily, #HRMS1819, #HRMSFamily, #CSORSO1819, #CSORSOFamily
when you post.