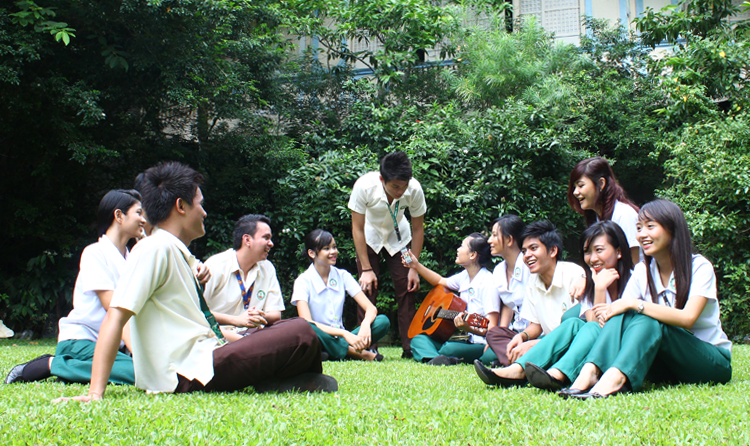 The Council of Student Organizations is the mother organization of the 35 recognized interest and co-curricular student organizations of De La Salle University-Dasmariñas. It is the central unit that monitors the projects undertaken by student groups and ensures that these activities are geared toward the social, cultural, religious, literary and recreational aspects of student development.
Inspired by the Lasallian traditions of faith, service, and communion, the CSO envisions itself as a bridge that unifies all organizations under its umbrella. The office's supervision seeks to result in productive and worthwhile activities/projects that will profit the student body and the whole DLSU-D community.
Furthermore, in decisions and undertakings, the Council also promotes the five Cs, which are the seals of true Lasallian leaders: Christian, Competent, Committed, Confident and Compassionate. Through echoing the "CHIMES" -- the values of Common Good, Honesty, Integrity, Meritocracy, Excellence, and Service -- CSO will continue to uphold its commitment to preserve and practice servant leadership.
In the pursuit of fulfilling its theme: "Uniting Student Organizations for Student Service," the CSO organizes activities like seminars and team building workshops that will unite the different Recognized Student Organizations in service to their fellow Lasallians.
The Council also plans to strengthen its outreach program by spearheading activities that will assist and transform the community. Likewise, it seeks to persuade other people to actively aid the community. In coordination with the Lasallian Community Development Center (LCDC), the Council adopted the communities of Paliparan, Bautista, and GMA to be the hosts of their service. CSO believes that empowering the youth to reach out to the underprivileged through leadership, service, and knowledge attained from their alma mater will make a difference for others and for themselves, as well.
For inquiries, visit the CSO at Gregoria Montoya Hall, DLSU-D or contact +63 (46) 481.1900 local 3019.