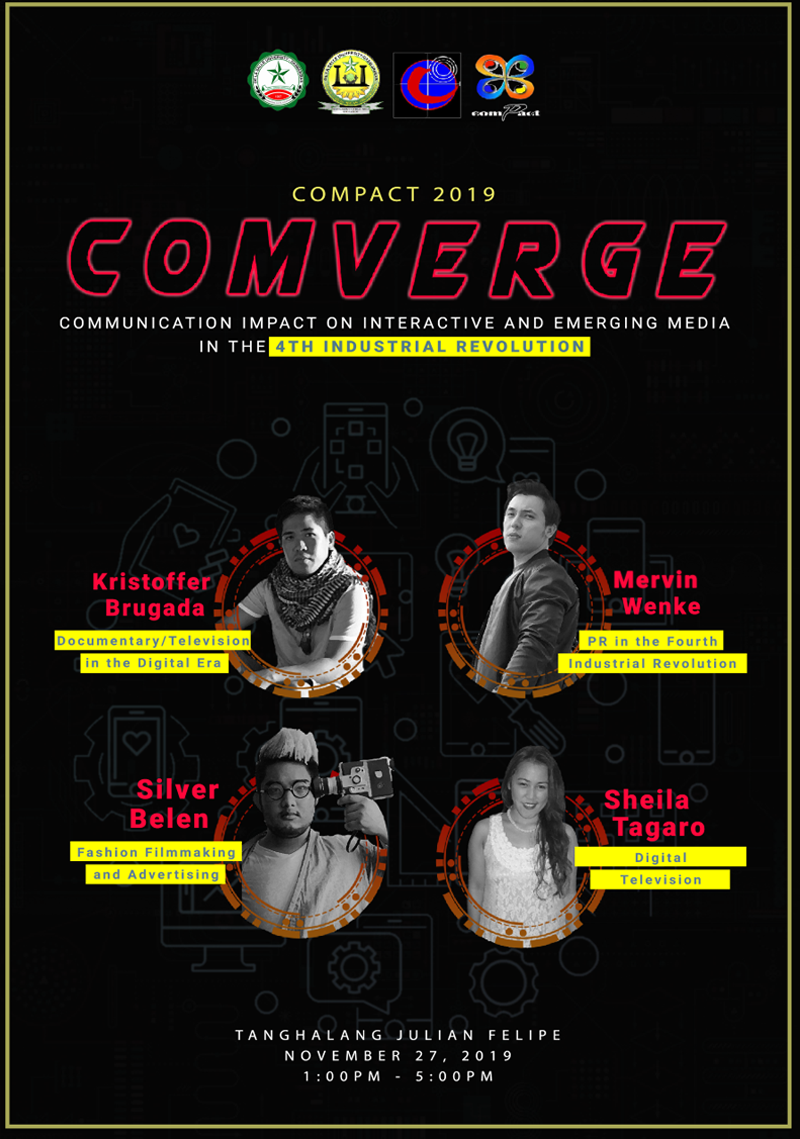 The Communication and Journalism Department will celebrate the annual Communication Impact (COMPACT) event with the theme "COMVERGE 2019: Communication Impact on Interactive and Emerging Media" on November 27, from 1:00 pm - 5:00 pm at the Tanghalang Julian Felipe Hall.
Among the speakers for the event are industry experts Kristoffer Brugada, who will speak on Documentary/ Television in the Digital Era; Mervin Wenke, who will focus his talk on PR in the Fourth Industrial Revolution; Silver Belen, who will share his insights on Fashion Filmmaking and Advertising, and Sheila Tagaro, who will discuss Digital Television.
It is expected that student participants to the event will gain a lot of insights from the resource speakers, as they move forward towards their future career paths.