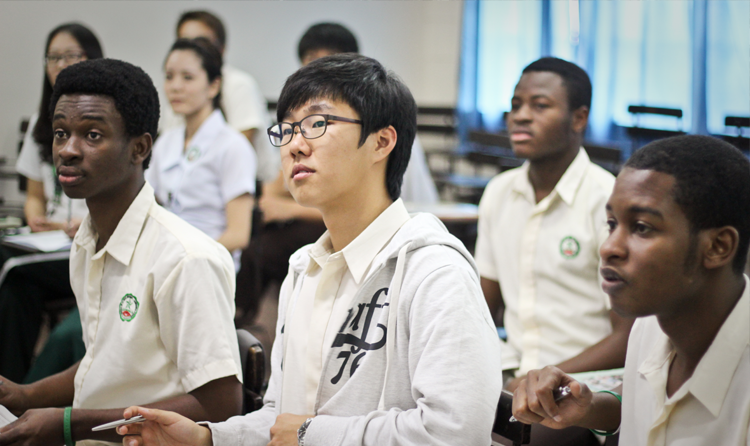 ---
The Language Learning Center (LLC) was established in the year 2000 through the pioneering efforts and vision of the former Chair of the Languages and Literature Department, Dr. Corazon Jibrin, and then Vice Chancellor for Academics, Dr. Myrna Ramos.
Initially, LLC catered to the English language needs of international students coming to DLSU-D to pursue degree programs in various disciplines. In its incipient stage, LLC designed programs toward bridging foreign students onto academic literacy skills through discrete and integrated lessons in the four macro skills.
After more than 2 decades of existence, LLC now offers online and onsite classes in English and other major World Languages such as Chinese, French, Spanish, Japanese, and Korean. Filipino and other local languages in the Philippines are also taught now at LLC. DLSUD students and other interested individuals who wish to boost their skills and confidence may choose from its customized courses in grammar, speaking, reading, listening, and writing. Experienced and professional language specialists handle the courses to ensure learners will be able to step ahead and take the lead whether in school or in the workplace.
Aside from the language proficiency programs, LLC currently offers the Teaching English to Speakers of Other Languages (TESOL) certificate program for aspiring English language teachers. This is open to all non-English majors and may be taken online and/or onsite.
The Language Learning Center is now under the College of Liberal Arts and Communication (CLAC) and is being managed by the LLC Coordinator.
  Contact us