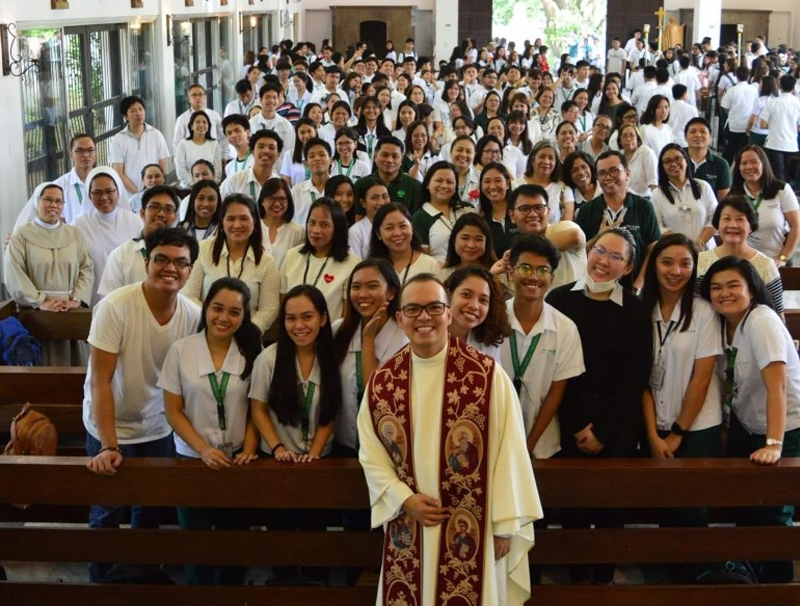 The DLSU-D community witnessed the commissioning of Liturgical Volunteers and Spiritual Pastoral Formation Committee representatives during the Holy Mass on the feast of St. Luke the Evangelist.
The special occasion marks the official send off of volunteers and collaborators in their tasks of liturgical animation and pastoral accompaniment towards the building of the University's Christian community.
In his homily, University Chaplain Rev. Fr. Mark Anthony Reyes shared how St. Luke was able to capture the narrative of Jesus' life through the sharing of the Blessed Virgin Mary. It was believed that St. Luke took care of the Blessed Mother during her later years, which gave him the chance to learn stories about Jesus from the stories of his mother. This allowed St. Luke to impart in his Gospel a compassionate portrait of the Son of God.
Volunteers and collaborators were later challenged to become witnesses of the Gospel in leading the Christian community of DLSU-D "towards an experience of being Church in campus".