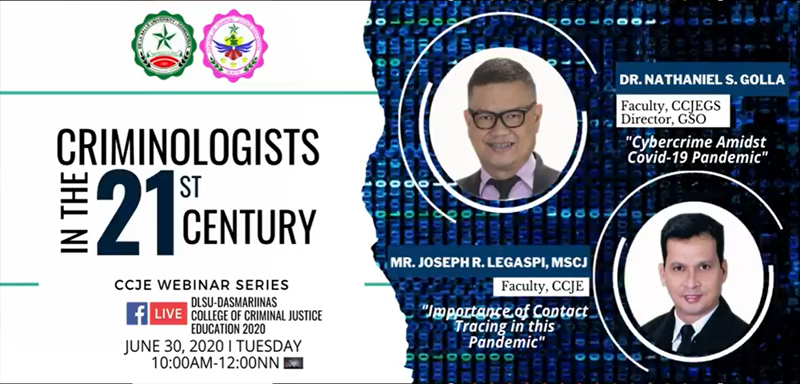 Over the years, threat has been evolving by leaps and bounds; imperceptible and beyond the four corners of our comfort zones. Only recently, the coronavirus pandemic dreadfully disrupted the global system and turned the lives of millions upside down making us confined and more reliant on technology in our day-to-day life.
The advent of technological landscape either aid us to combat risks or expose us to new kinds of threats.
As we gear and adapt with the "New Normal", it is also the right time to keep up with the new trends in the world of Criminologists-- an overview of how they will take the challenge to combat the emerging threat in cyberspace and how they will give importance to the contact tracing and technology in the fight against corona virus pandemic.
Join the CCJE webinar series entitled, "Criminologists in the 21st century" on June 30, 2020 (10:00AM-12:00NN) live at the DLSU-D College of Criminal Justice Education 2020 page. Everyone is welcome to join.