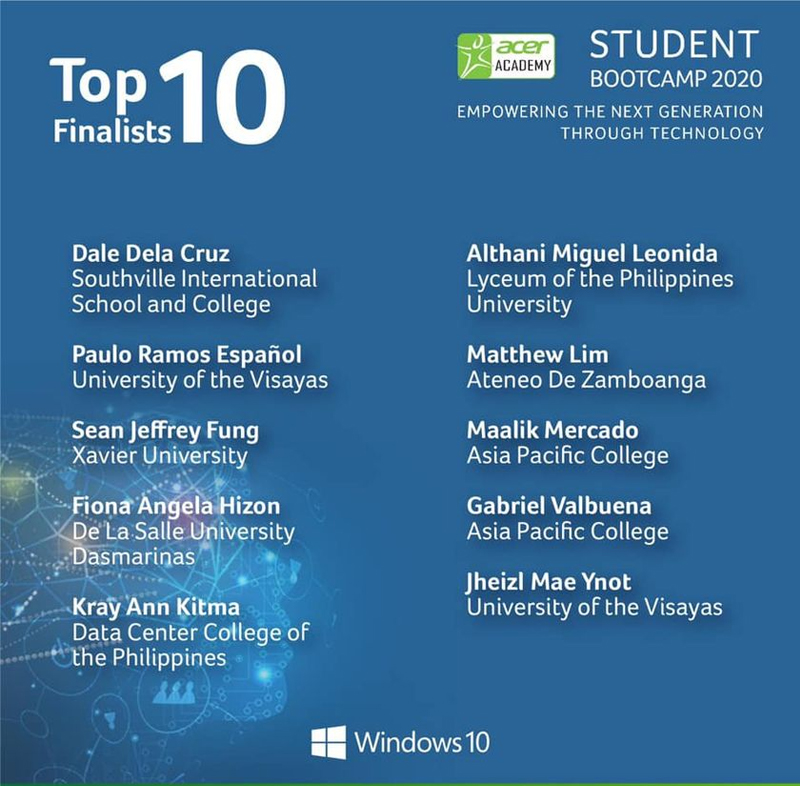 A student from De La Salle University-Dasmariñas (DLSU-D) was chosen as one of the 10 participants in the Acer Academy Bootcamp.
Fiona Angela Hizon from the College of Science and Computer Studies was selected among a pool of hopefuls to attend the bootcamp which will happen from November to December 2020.
There will be three meetings scheduled per month which will be divided into two sessions per day. Each meeting will span two hours. Participants are required to use Microsoft Teams in all sessions, collaborations and message exchange.
At the end of the bootcamp, one student will be selected as Acer's Brand Ambassador. The chosen student will receive a six-month Acer Academy Ambassadorship contract.