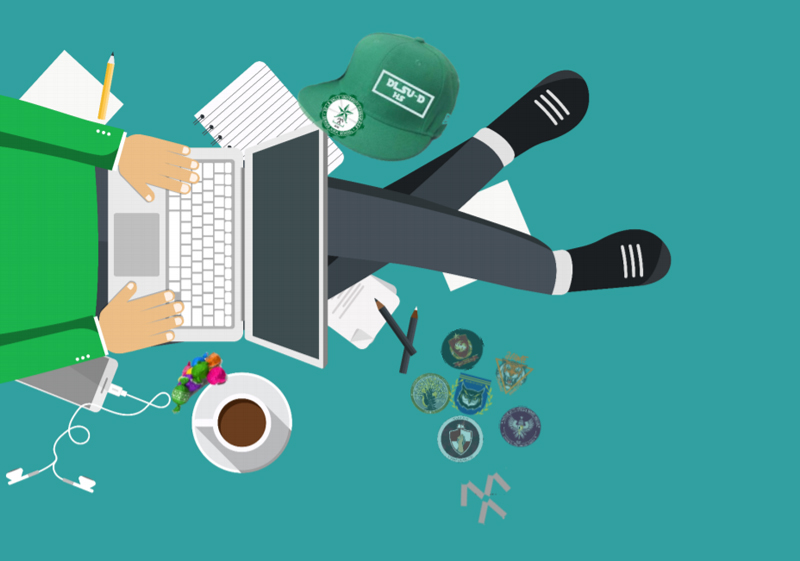 Shaping from the impression of the "New Normal" paradigm, DepEd's Learning Continues Plan and DLSU-D's Teaching-Learning Vision, De La Salle University-Dasmariñas adapts to the challenge of the times with its ANIMO Strategy.
ANIMO, an acronym that stands for AlternNative Instruction with Mastery Class Options represents both the Lasallian spirit and DLSU-D's innovative, flexible, and collaborative learning package.
ANIMO combines the well-established blended learning modality of DLSU-D High School with the online class primarily allotted for the teacher-student interactions (Alternative Instruction) and the mastery class options which "humanize" the students' virtual learning experience through a support mechanism that goes beyond academic requirements.
"Blended learning has been integrated into the SHS DNA since it was established in 2016. We realized that we need to humanize online learning and put learner accompaniment as an integral part of ANIMO. It's like a standard online class but there are the individual concern and guidance of the teacher and the school to each learner," DLSU-D High School Vice Principal Marlon Pareja said.
He added that the ANIMO program is still the same Lasallian education experience of providing excellence with a human and Christian educational perspective.
"We're just doing it more creatively and with innovations," he added.
For the part of the parents, DLSU-D JHS PTA President Atty. Thelma Mariano-Villahermosa also shared the parents' thoughts on the use of the platform.
"Objectively, I feel confident that if implemented as designed, it is certainly as accurate and as effective as onsite schooling. Thinking aloud, this is doing Schoology/Schoolbook which did well for students but on an extended period when on-site learning is not yet available," she said.
She also thanked the administration of DLSU-D High School headed by Dr. Mario Torres for providing students with the best options. She aired confidence that the platform will be implemented effectively.
Salient Points of the ANIMO Strategy