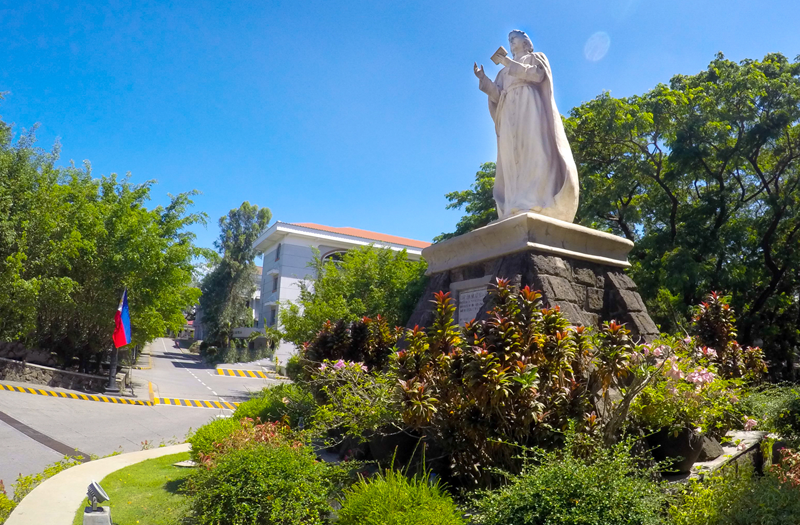 The College of Engineering, Architecture and Technology has posted a 100 percent passing rate for first time takers of the January 2020 Architecture Board Exams and January 2020 Sanitary Engineer Licensure Exams. DLSU-D also performed well above the national passing rates in both examinations.
Among the new Lasallian architects are the following:
Ar. ANIEL, Regine Borito
Ar. ANIEL, Robert Brylle Pelayo
Ar. BALDONIDO, Jocelyn Kate Velasco
Ar. CABALQUINTO, Jason Clark Glorioso
Ar. DESIDERIO, Joyvee Marie Custodio
Ar. DESPI, Danelle Jirah Cabral
Ar. DYPIANGCO, Jan Erika Guinto
Ar. ESPINOSA, Shaira Claire Co
Ar. ESTORNINOS, Rogelio Jr. Negredo
Ar. GANILA, Julius Leorenz Ulep
Ar. GIRON, Christian Gueco
Ar. LAYUGAN, Melissa Chrisley Barretto
Ar. LO, Angeline Monique Dilidili
Ar. LOPEZ, Dianne Carla Mae Salcedo
Ar. MANALO, Cassandra Marey Dimaranan
Ar. MARDO, Ma Bettina Franchesca Rogacion
Ar. PEREDO, Maria Katrina Cayco
Ar. SARMIENTO, Francheska Leenel Balazuela
Ar. SIPIN, Gabriel Oswald Tan
Ar. TANTECO, Pamela Constante
Ar. TUBLE, Roxanne Marielle Mayo
First Time Takers Passing Rate: 100%
DLSU-D Passing Rate: 95.45%
National Passing Rate: 55.72%
New Lasallian Licensed Sanitary Engineers
Engr. FERRER, Samantha Jayne Rabin
Engr. FORTON, Ranjelle Navarro
Engr. LUCAS, Bryle Justin Gamilla
Engr. POBLETE, Laurence Carlo Tibayan
Engr. TATOY, Jian Rabin Musni
First Time Takers Passing Rate: 100%
DLSU-D Passing Rate: 71.43%
National Passing Rate: 62.38%
Animo La Salle!