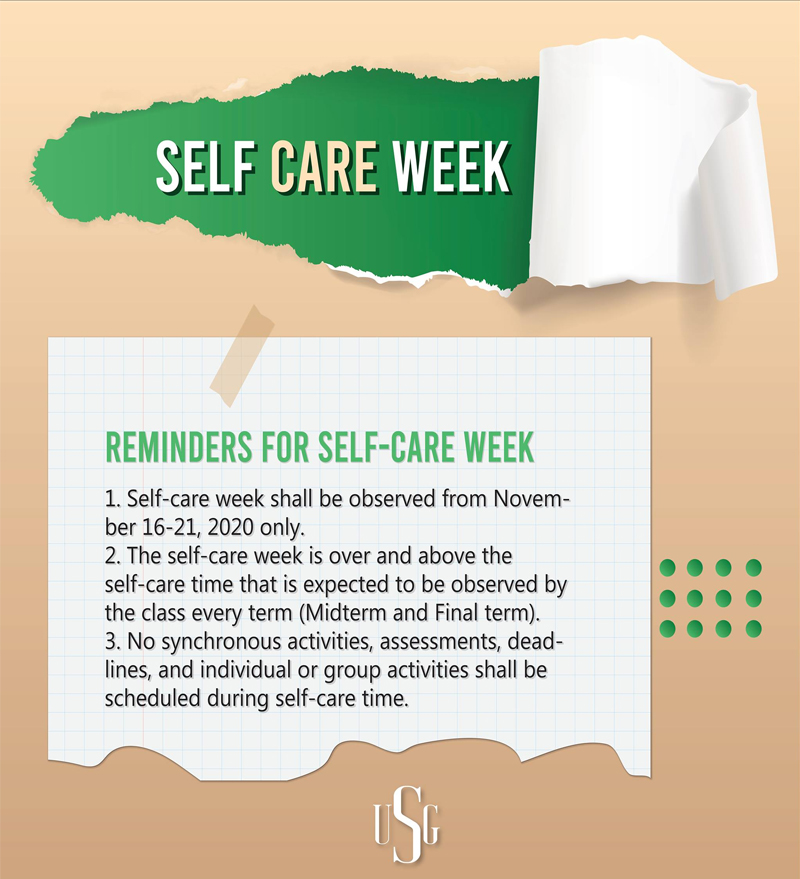 As part of the University's Care Centered Model for Online Learning, DLSU-D observes Self-Care Week from November 16-21, 2020.
The Self-Care Week was declared by the Office of the Vice Chancellor for Academics and Research to provide opportunities for faculty and students to focus on their personal wellness which is essential in the effective delivery of online learning to the students.
Any affected exam because of the suspension brought on by the onslaught of Typhoon Ulysees will be rescheduled after Self-Care Week.
Reminders for self-care week
Self-Care Week shall be observed from November 16-21, 2020 only.
The self-care week is over and above the self-care time that is expected to be observed by the class every term (Midterm and Final term).
No synchronous activities, assessments, deadlines, and individual or group activities shall be scheduled during self-care time.