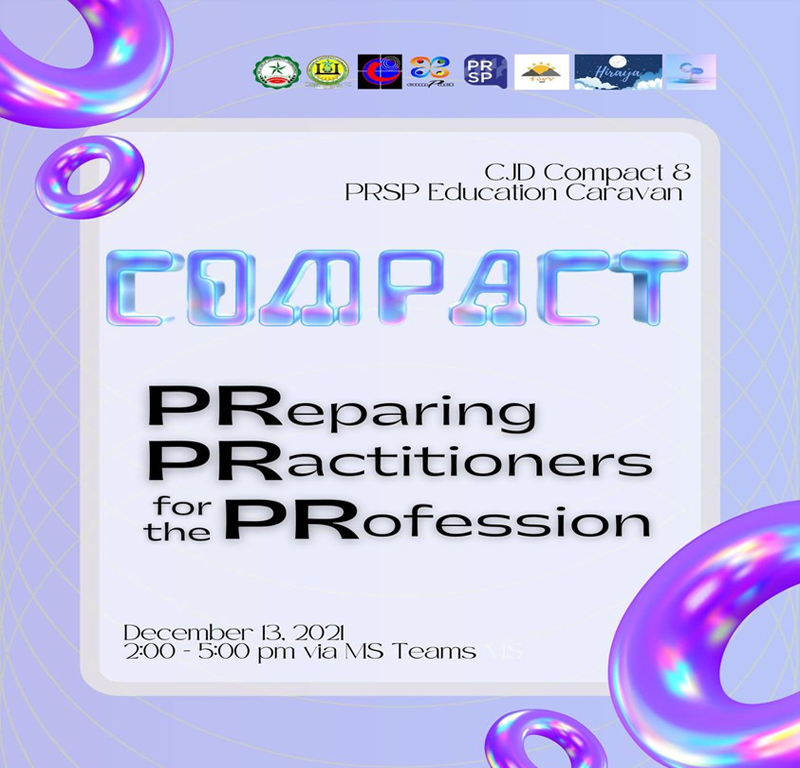 With publicity stunts getting bigger and crazier each time such as the recent case of the disappearing Mall of Asia Globe, the Communication Program Council, DLSU-D Broadcast Journalism Program Council, and DLSU-D Communication and Media Society is gearing its annual CJD COMPACT & PRSP Education Caravan towards the latest trends in public relations.
Through the event entitled "PReparing PRactitioners for the PRofession" on December 13, 2021 from 2-5 pm via MS Teams, experts will lead the discussion on what it really meßans to be a Public Relations professional.
"Is PR all about gaining public attention or raising the image and reputation of a company or an individual? Join us, aspiring Public Relations and Communication practitioners as we venture into the world of PR!," the organizers posted.
DLSU-D Green FM is the official media partner of COMPACT & PRSP Education Caravan 2021.