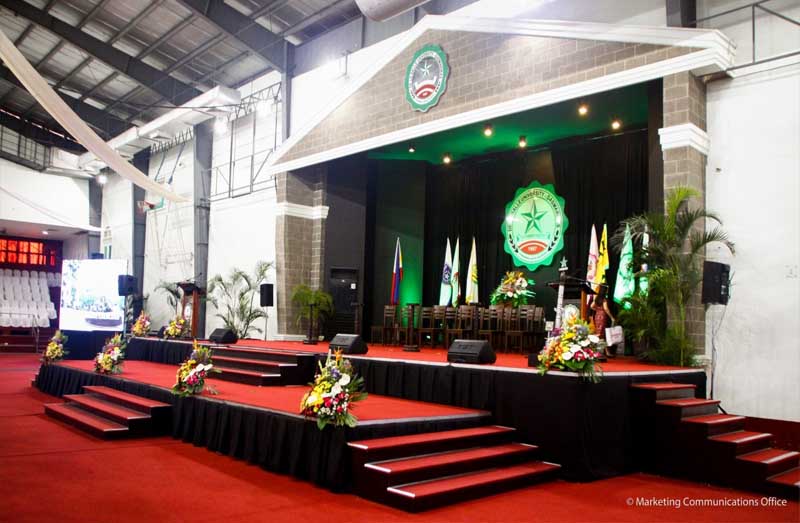 De La Salle University-Dasmarinas has announced the schedule for the 46th commencement exercises which will take place this December.
Based on the announcement of the Offfice of the Registrar, on November 4, from 9am to 12 pm, the CEAT will have a general orientation via Zoom while on November 8 at the same time slot, the CSCS will also have a orientation on the same platform. On November 11, from 9 am to 12 pm, it will be the CBAA, CCJE, COED, CLAC and CTHM who will collectively have the Zoom general orientation.
For the graduation rites, the CEAT is scheduled on December 15, from 9 am to 12 pm. The CSCS is scheduled from 9 am to 12 pm on the following day, December 16. Finally, on December 17, the final batch of graduates from CBAA, CCJE, COED, CLAC, and CTHM will have their graduation rites. All of these will be conducted via Zoom.
General Orientation
| Date | Time | College | Platform |
| --- | --- | --- | --- |
| November 4, 2021 | 9 am - 12 nn | CEAT | Zoom |
| November 8, 2021 | 9 am - 12 nn | CSCS | Zoom |
| November 11, 2021 | 9 am - 12 nn | CBAA, CCJE, COED, CLAC and CTHM | Zoom |
General Rehearsal
| Date | Time | College | Platform |
| --- | --- | --- | --- |
| December 2, 2021 | 9 am - 12 pm | CEAT | Zoom |
| December 2, 2021 | 2 pm to 5 pm | CSCS | Zoom |
| December 3, 2021 | 9 am - 12 pm | CBAA, CCJE, COED, CLAC and CTHM | Zoom |
REHEARSAL FOR STAFF, EMCEEs and READERs : November 9, 2021, 9 am to 12 nn, ERS
Baccalaureate Mass: December 13, 2021
Graduation Ceremony
| Date | Time | College | Platform |
| --- | --- | --- | --- |
| December 15, 2021 | 9 am - 12 nn | CEAT | Zoom |
| December 16, 2021 | 9 am - 12 nn | CSCS | Zoom |
| December 17, 2021 | 9 am - 12 nn | CBAA, CCJE, COED, CLAC and CTHM | Zoom |
If you will attend the ceremony, please click the button below:
Please read and follow the instructions in the Virtual Graduation Guidelines
Please refer to the Students' Graduation Checklist